"YYoung till I die" lo incidevamo sulle medagliette stile Vietnam che condividevamo con i ragazzi del mucchio, 30 anni fa.
Oggi è il nome di un disco dedicato a Marco in cui suoniamo perchè… lo spirito continua…
Oggi come allora, "Young till I die" è un inno alla vita, per affrontare la gioia e il dolore…con la stessa attitudine.
Il disco esce il 6 Marzo, giorno del compleanno di Marco: è il nostro regalo, il nostro abbraccio, con il linguaggio che conosciamo: la musica.
Young Till I Die è un disco di Roberto Tax Farano e Paolo Spaccamonti in uscita per Escape From Today / Dunque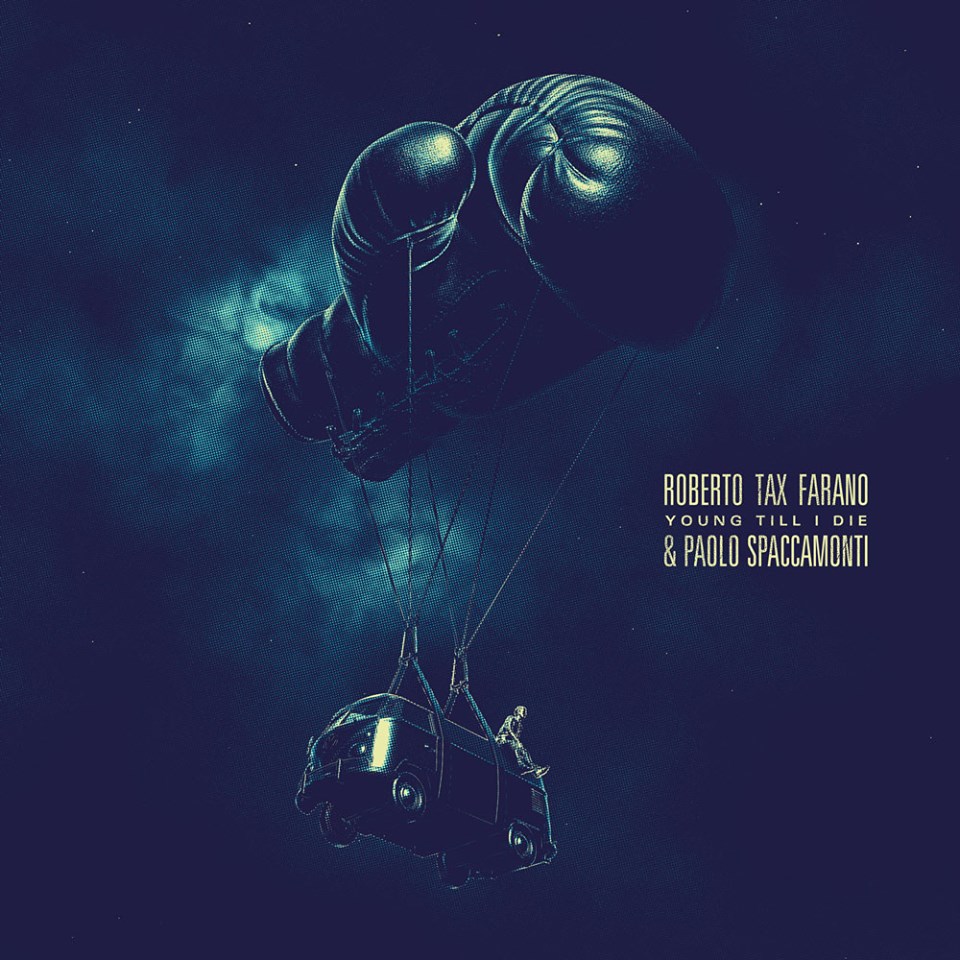 Side A: Lo Spirito Continua (Farano/Mathieu) 06:43
Side B: Young Till I Die (Farano/Spaccamonti) 05:33
Roberto Tax Farano: guitar
Paolo Spaccamonti: guitars
Ezra: dub on Young Till I Die
Recorded by Ezra Nomade and Manuel Miceli in September 2018 at Nomad Studio, Torino
Lo Spirito Continua mixed by Manuel Miceli and Ezra
Young Till I Die mixed by Ezra
Mastered by Ezra
Cover art by Dee Mo aka Dumbo
Released by Dunque and Escape From Today Records
10″ Screen Printed Cover by Sericraft – Printing Company
Blue vinyl
Il disco esce il 6 Marzo, giorno del compleanno di Marco
Pre-Order sul nostro SHOP dal 25 Febbraio.