EFT057 | DOGS FOR BREAKFAST "The sun left these places"
Lp
100 copies on orange vinyl (only 15 copies available on our shop!)
200 copies on black vinyl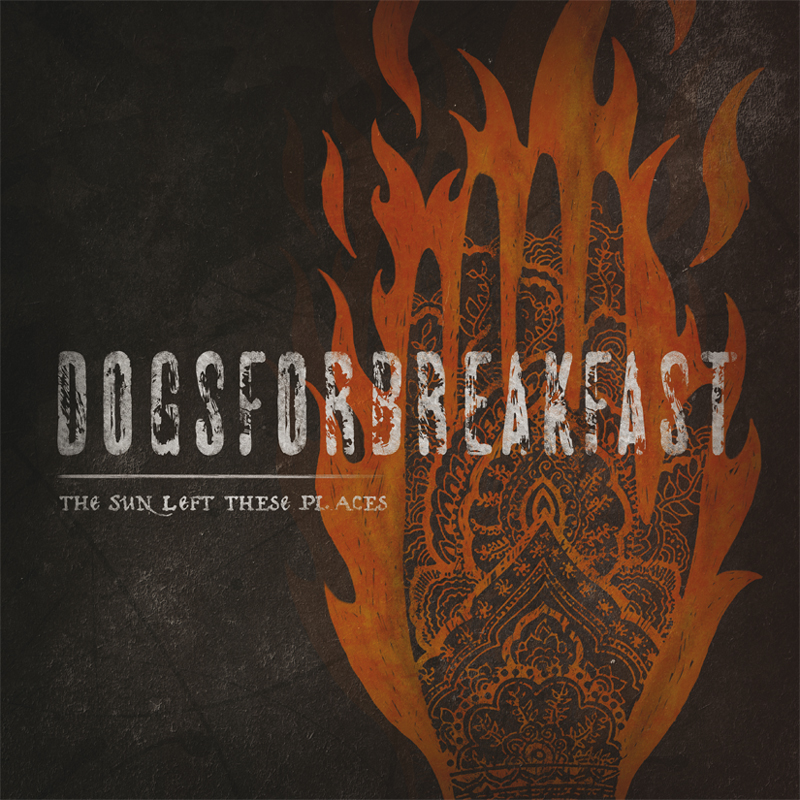 DOGS FOR BREAKFAST are back!
The new album THE SUN LEFT THESE PLACES is ready, out on Subsound Records and Escape from Today.
The band has grown, the sound is changed.
Almost fifty minutes of intensity, rough sound and moments of distressing and annihilating darkness.
Produced by: Escape from Today, SubSound
Release date: April 2013
Track Listing:
01. January 21
02. Cypress grove blues
03. Father sea
04. The lady
05. Vision
06. Last run
07. Tsaatan
08. Red Flowers
09. Pull the plug
10. The chariot of death
Recorded and mixed by: Massimiliano "Mano" Moccia at BLue Record Studio (Mondovì, Cuneo)
*except "Red flowers" recorded by Dogs for Breakfast at Music Academy "G.F. Ghedini" (Cuneo)
Mastered by: Giovanni Versari at "La Maestà Studio" (Faenza)
All words by: Fabio Oliva
*except "Cypress grove blues" by Skip James
Music by: Dogs for Breakfast
*except:
"Visions" written by Dogs for Breakfast & Gionata Mirai
"Red flowers" written by Dogs for Breakfast, Gionata Mirai & Mattia Bonifacino
"Pull the plug and "Tsaatan" written by Dogs for Breakfast & ANAM (Fabio and Diego Gallo)
Gionata Mirai plays guitar on "Visions" and "Red flowers"
Mattia Bonifacino plays double bass on "Red flowers"
ANAM produces noise on "Pull the plug and "Tsaatan"
Additional instruments on "Red flowers": piano, timpani, tam tam, bas drum, woodblock, gong, cymbals, hammond laslie 760, trombone
Artwork by: Edoardo Vogrig