EFT060 | SQUARCICATRICI "Zen Crust"
lp LTD 300 copies (100 on red vinyl / 200 on black vinyl) + download card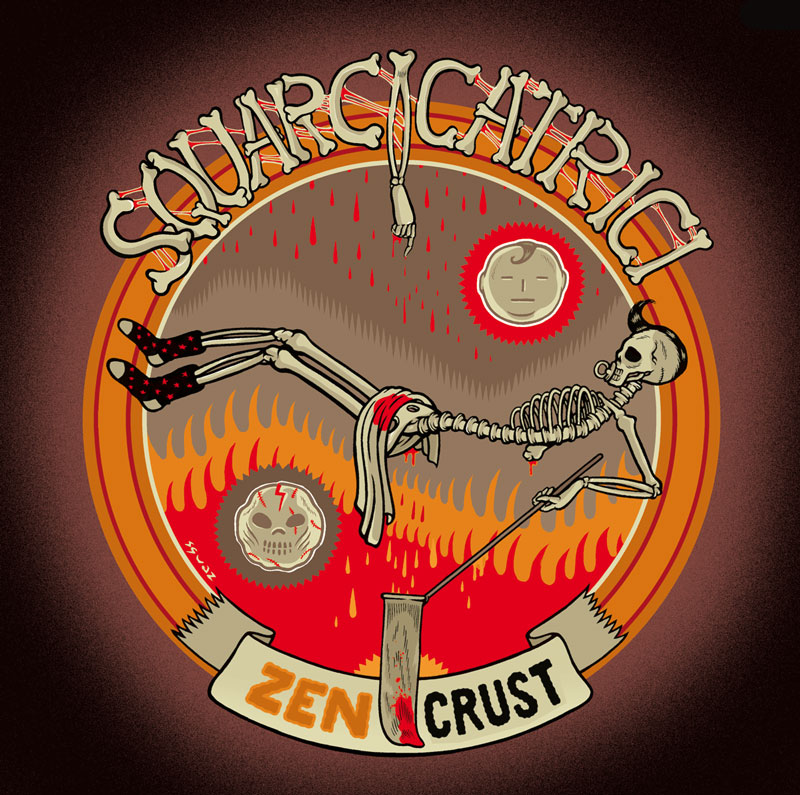 Produced by: escape from today & squarcicatrici
Release date: 1st March 2014
Track Listing:
Zen side
01) Zen Crust
02) Απόψε πεθαίνει ο φασισμός
03) New World Border
04) Fremente
05) Pont des Arts
Crust side
01) Saffo's Wedding Party
02) Jours d'Amandes
03) A1
04) Miseria Violenta
05) Bilaa'l gawaaz safar
Jacopo Andreini – sax contralto, chitarre, voce, synth, batteria
Matteo Bennici – violoncello, basso
Andrea Caprara – sax tenore, percussioni
Enzo Rotondaro – batteria
Piero Spitilli – contrabbasso
ospiti
Gi Gasparin – voce, rantola orizzontale, suoni
Scott Rosenberg – sax sopranino
Francesco di Mauro – sax soprano, sax baritono
Mariuccia Minichino – flauto
Samuele Venturin – mandola
Registrato da Andrea Caprara e Jacopo Andreini a Nipozzano, Marzo 2012 – Marzo 2013
Gi Gasparin e Scott Rosenberg registrati al Centro stabile Cultura, Schio.
Extra overdubs registrati a Badile (Milano), Le Rose (Impruneta)
Mixato da Andrea Caprara e Jacopo Andreini a Nipozzano, Aprile 2013
Mastering: Alessandro Maffei, Luglio 2013
Artwork: SQUAZ (Hotel-tarantula.blogspot.it)

EFT059 | YASHIN "another side"
Lp one side
ltd 100 copies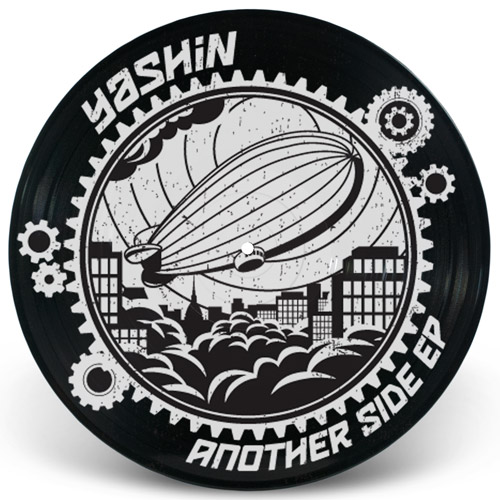 Produced by: escape from today, radio blackout
Release date: 1st January 2014
Track Listing:
1. Yashin – another side (original mix)
2. Wemove – another side (rmx)
soundcloud.com/dj-yashin-theresetclub
www.mixcloud.com/yashin
art-of-spades.org
EFT058 | MARNERO "il sopravvissuto"
Lp
100 copies black vinyl LTD with mistery box / 400 black vinyl standard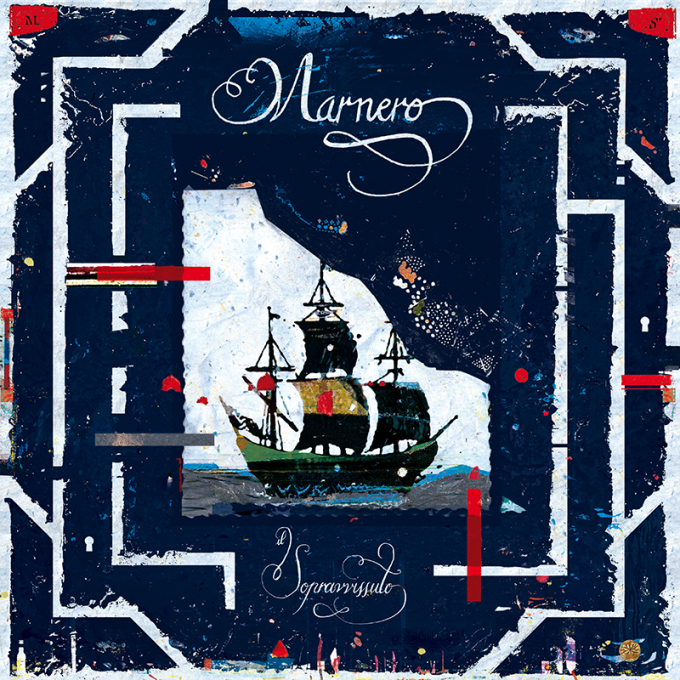 Il Sopravvissuto è il terzo disco del Marnero, il secondo di una irrealizzabile, per forza di cose, trilogia del Fallimento. Il Sopravvissuto è un racconto solo, sono quattro quadranti, sono otto frammenti del diario di bordo in una notte nera nell'Oceano del Possibile.
Ogni riproduzione parziale o totale è benvenuta e consigliata.
Ogni utilizzazione condivisa ed ogni moltiplicazione sono auspicabili. Nessun diritto riservato a nessuno.
Il Marnero supporta il D.I.Y. e difende gli Spazi Sociali Occupati Autogestiti e Sopravvissuti.
Il Marnero ringrazia tutti i Sopravvissuti che hanno ritrovato questo oggetto e che vorranno ascoltare e leggere questo racconto, trasformandolo in qualcosa di diverso, e in qualcosa di più di una serie di note e di parole, dentro una roba tonda nera e con le righe, morta, trovata dentro una scatola inutile di cartone.
"Dopo il primo passo oltre la prima soglia tutto è già dietro di miglia".
Marnero's second lp is a concept about the meaning of survival when everything is falling apart. Past, present and future are questioned in the internal struggle against  fears, illusions, hopes that tie hands and prevent individuals from acting in the present. The sonic force that conveys the message has become more varied and heterogenous than ever, yet heavy and intense, going from quiet, almost spoken word parts to full-amped explosions, including a few unpredictable up-tempo bursts. Undoubtedly their most focused and personal work ever.
Produced by: escape from today, sanguedischi, to lose la track, dischi bervisti, mothership, fallodischi, v4vrecords
Release date: June 2013
Track Listing:
1. Come se non ci fosse un domani
2. (Come infatti non c'è)
3. Non sono più il ghepardo di una volta
4. (Che non sono mai stato)
5. Il porto delle illusioni
6. Prologologia
7. Rotta Irreparabile
8. Zonguldak
Sopravvissuto I – G.j. Ottone: batteria, wurlitzer, cori con le a
Sopravvissuto II – Sartana Bidonde Sabata: chitarre, gatti
Sopravvissuto III – B.Pastina: basso, synth, acustica, cori con le o
Sopravvissuto IV – John D. Raudo: chitarre, ebow, voci
Sopravvissuti a progetto:
Michele Boldrin: Violino e Viola in Quadrante I e Quadrante IV
Lili Refrain: voci in Quadrante II e Quadrante IV
Alessandro Casolari: voci in Quadrante II
Francesco Zocca: voci in Quadrante IV
Ravelio Fisik: chitarra in Quadrante I
Registrato da Bruno Germano al Vacuum di Bologna nel marzo 2013
Mixato da Valerio Fisik astudio Hombrelobo di Roma nell'aprile 2013
Masterizzato da Carl Saff A Chicago
Concept, artwork e layout: Robert Rebotti – garadinervi.com
Lettering: PaDiy – padiy.tumblr.com
EFT057 | DOGS FOR BREAKFAST "The sun left these places"
Lp
100 copies on orange vinyl – 200 copies on black vinyl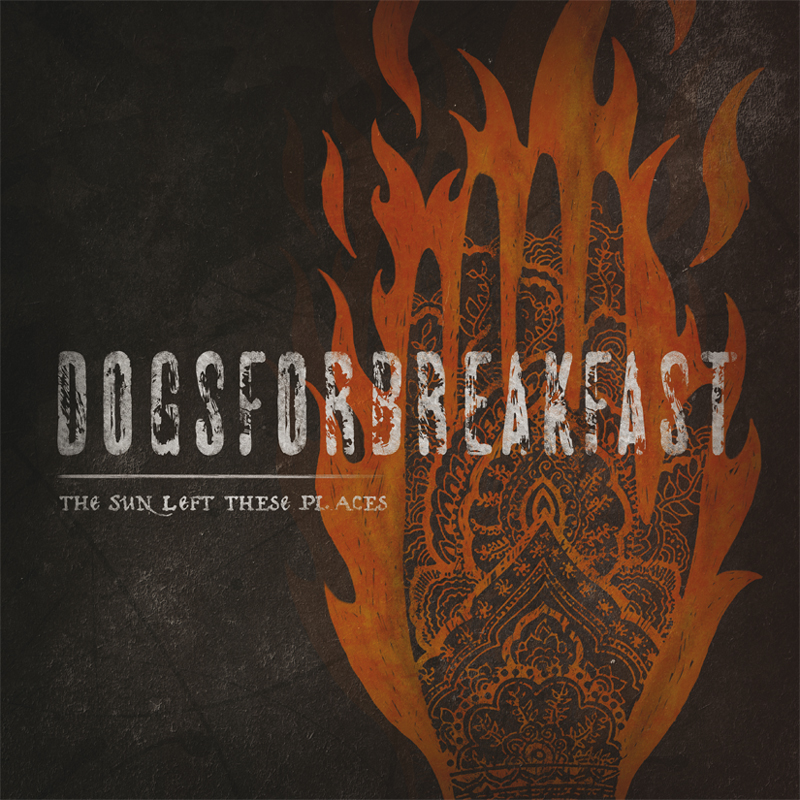 Produced by: Escape from Today, SubSound
Release date: April 2013
Track Listing:
01. January 21
02. Cypress grove blues
03. Father sea
04. The lady
05. Vision
06. Last run
07. Tsaatan
08. Red Flowers
09. Pull the plug
10. The chariot of death
Recorded and mixed by: Massimiliano "Mano" Moccia at BLue Record Studio (Mondovì, Cuneo)
*except "Red flowers" recorded by Dogs for Breakfast at Music Academy "G.F. Ghedini" (Cuneo)
Mastered by: Giovanni Versari at "La Maestà Studio" (Faenza)
All words by: Fabio Oliva
*except "Cypress grove blues" by Skip James
Music by: Dogs for Breakfast
*except:
"Visions" written by Dogs for Breakfast & Gionata Mirai
"Red flowers" written by Dogs for Breakfast, Gionata Mirai & Mattia Bonifacino
"Pull the plug and "Tsaatan" written by Dogs for Breakfast & ANAM (Fabio and Diego Gallo)
Gionata Mirai plays guitar on "Visions" and "Red flowers"
Mattia Bonifacino plays double bass on "Red flowers"
ANAM produces noise on "Pull the plug and "Tsaatan"
Additional instruments on "Red flowers": piano, timpani, tam tam, bas drum, woodblock, gong, cymbals, hammond laslie 760, trombone
Artwork by: Edoardo Vogrig
DOGS FOR BREAKFAST are back!
The new album THE SUN LEFT THESE PLACES is ready, out on Subsound Records and Escape from Today.
The band has grown, the sound is changed.
Almost fifty minutes of intensity, rough sound and moments of distressing and annihilating darkness.
EFT056 | PAOLO SPACCAMONTI / STEFANO PILIA
Lp screen printed cover
70 numbered copies black vinyl – 230 numbered copies clear vinyl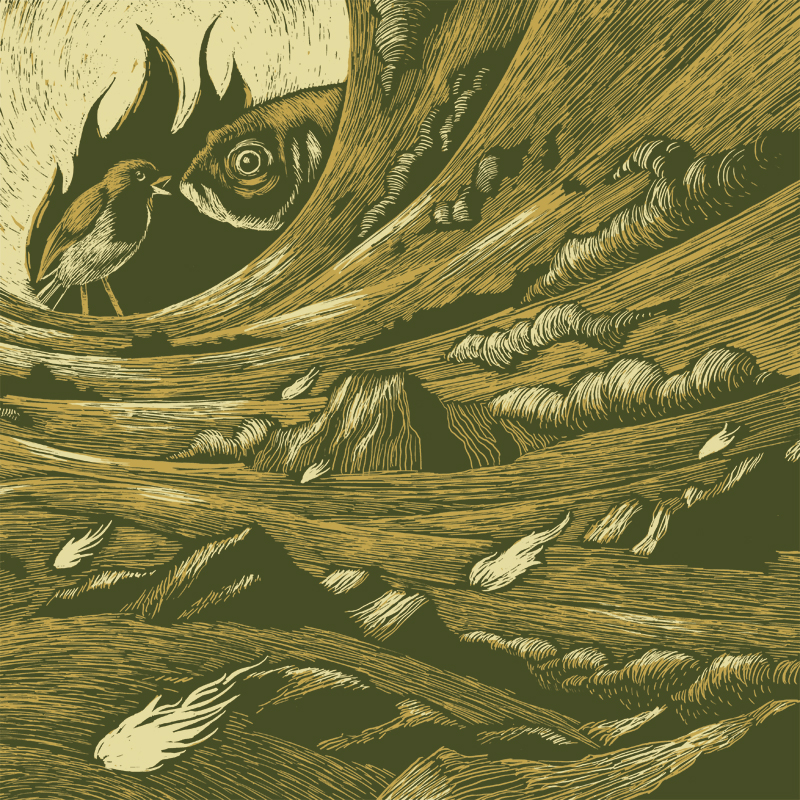 Quasi come fare air guitar da fermo. La chitarra distorta, accarezzata, resa binario di ritmo. Adattata. Alle emozioni più che agli accordi. Un assolo interiore che si divide. In due lati, uno a testa. Stefano Pilia e Paolo Spaccamonti sottraggono per stilizzare. Tolgono per amplificare. La magia è trattenere (le note) per trattenere (l'ascolto).
"Maurizio Blatto"
Like a stationary air guitar. A distorted guitar, caressed, a binary rhythm. Converted. More to emotions than to chords. An intimate splitting solo. Two sides, apiece. Stefano Pilia and Paolo Spaccamonti subtract to stylize. They remove to amplify. The magic is to hold (notes) to hold (listening).
"Maurizio Blatto
"
BUY IT NOW
| Paolo Spaccamonti |
paolospaccamonti.com

"Frammenti"
01. Non lacrimare
02. Fuga
03. CarapaceAll music by Paolo Spaccamonti
except 'Carapace' (Julia Kent)
Dario Bruna: drums on 'Fuga' and 'Carapace'
Ramon Moro: trumpet on 'Fuga'
Paolo Spaccamonti: electric guitar, e-bow
Recorded, mixed and mastered by Ezra @ No.Mad Studio, Torino, Italy| Stefano Pilia |
blindsuncrows.com
"Stand Behind The Men Behind The Wire"
01. Stand Behind The Men Behind The Wire
02. Flux In A Box
03. The Machine In The Ghost
04. Too Much Fun
05. R. Tune(01, 05 Acustic Guitar 02, 03, 04 Electric Guitar)
Written, Recorded and Performed By S.P.
Mastered By Lorenzo Caperchi @ Red Carpet Studio
Dedicated to Zenaide Arioli, Anita Vecchini, Natalina Mereu
EFT055 | ORNAMENTS "Pneumologic"
2 lp Deluxe (screen print D side + poster)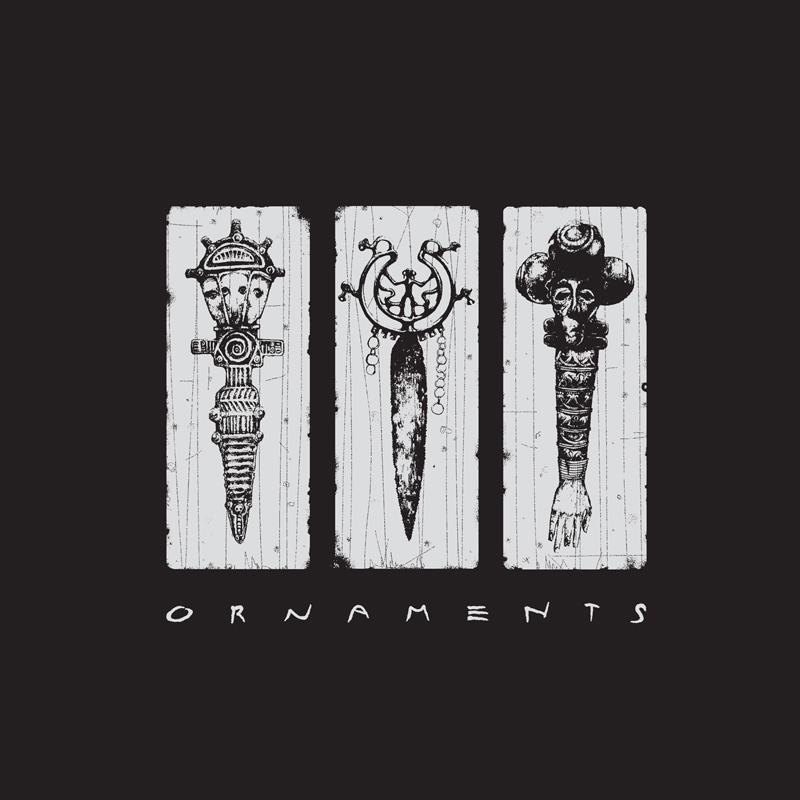 Produced by: Escape from Today, Sangue Dischi, Blinde Proteus

Release date: January 2013
Tracklist:
01. Pulse
02. Breath
03. Aer
04. Galeno
05. Pneuma
06. Spirit
07. L'ora Del Corpo Spaccato

Recorded by Andrea Sologni at Igloo Audio Factory Studio in Correggio (Re)
Mastering by Andrea Suriani
Artwork by Luca Zampriolo (kallamity.com)
Layout by Giampiero Quaini (giampieroquaini.com)
Screen Printing on D side by sericraft.com
"Pneumologic" si offre come una suite di brani ispirati alla nozione di pneuma, intesa come potenza del respiro e ritmica animale esperibile nel momento in cui la musica è vissuta come esecuzione e pura "massa" pulsante vissuta nell'esibizione live, sia come respiro che allinea il gruppo che suona ed il pubblico.
Se i brani di "Pneumologic" sono ispirati a concetti e figure centrali della pneumatologica antica la voce "fredda" di Tommaso Garavini e quella "calda" di Solvia Donati esprimono i due moti vivificanti e sensibilizzanti del pneuma che si diffonde nel corpo, penetrando nel cuore e, da qui, nella stessa anima…
The songs on "Pneumologic" were inspired by concepts and central figures of the ancient pneumatological while the "cold" voice of Garavini (former singer of Concrete) and the "hot" voice of  Silvia Donati express the two motions invigorating and sensitizing the tire that spreads in the body, penetrating to the heart and, hence, in the soul.
EFT054 | FUZZ ORCHESTRA "Morire per la Patria"
cd / lp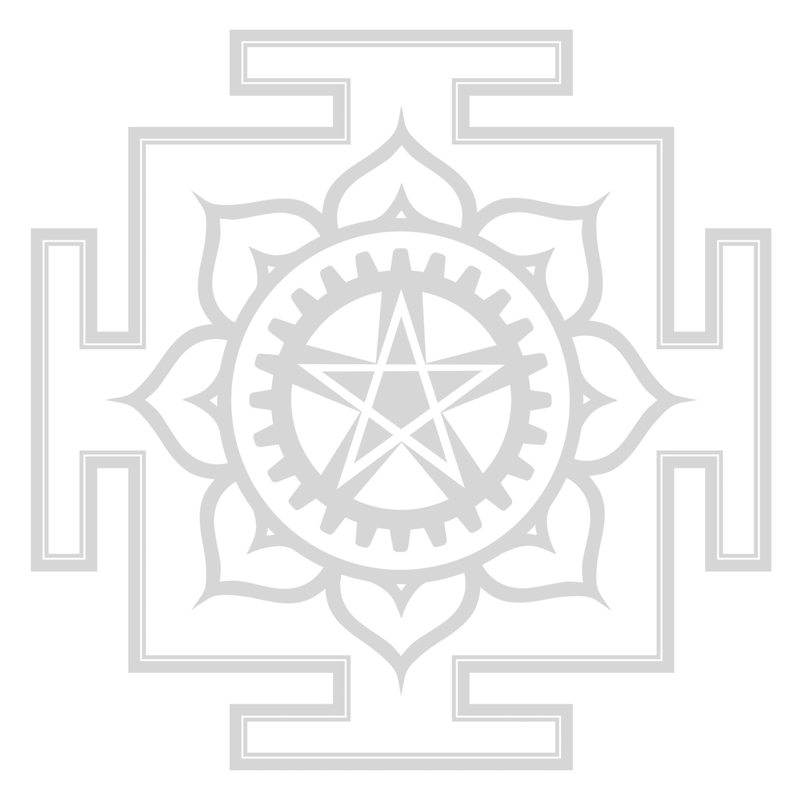 Produced by: Escape from Today, Wallace Records, Blinde Proteus, Bloody Sound Fucktory, Boring Machines, Brigadisco, Cheap Satanism, fromSCRATCH, HysM?, Il Verso del Cinghiale, Offset, Tandori, To Lose La Track, Trasponsonic, Villa Inferno
Release date:
Cd – December 2012
Lp – March 2013
BUY IT NOW Lp
BUY IT NOW Cd
Tracklist:
01.Sangue
02.La Proprietà
03.Il Paese Incantato
04.Svegliati e Uccidi
05.Viene il Vento
06.In Verità Vi Dico
07.Morire per la Patria
Registrato da Fuzz Orchestra alla Cascina Torchiera e M24 Studio
Mixato da Bruno Germano al Vacuum Studio tra Settembre e Ottobre 2012.
Hanno contribuito a questo disco:
Enrico Gabrielli: fiati su Il paese incantato, fiati e voci su In verità vi dico
Xabier Iriondo: chitarra su Viene il vento
Dario Ciffo: violino su La proprietà
Edoardo Ricci: fiati su Viene il vento
Nella lotta legale, o illegale, per ottenere ciò che non abbiamo, molti si ammalano di mali vergognosi, si riempiono il corpo di piaghe, dentro e fuori, tanti altri cadono, muoiono, vengono esclusi, trasformati, diventano bestie, pietre, alberi morti, vermi.
Tuttavia, un paese incantato sopravvive, dentro e fuori da noi.
Per ritrovarlo dobbiamo essere pronti a sparare, sparare contro tutti i comandi, a cominciare dai nostri.
EFT053 | JOHNNY MOX "We=Trouble" + "Lord Only Knows How Many Times I Cursed These Walls"
lp (red wax)+cd | LTD300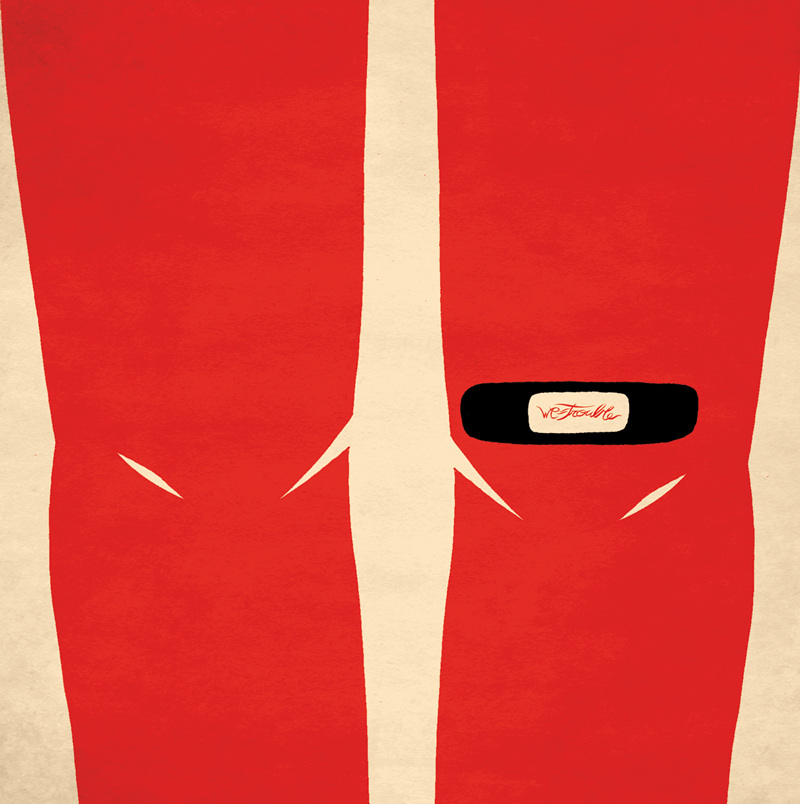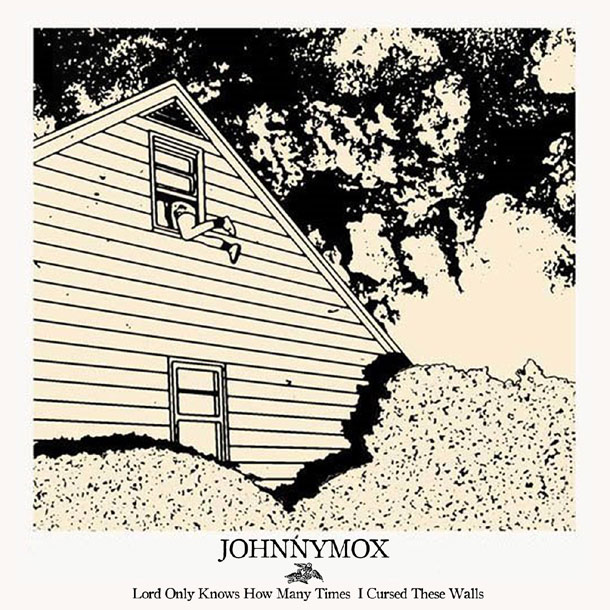 Produced by : Escape From Today, Macello Magnolia, Musica per organi caldi, Sons of Vesta
Release date : November 2012
LP Tracklist:
A1.We=Trouble
A2.Oh Reverend
A3.All We ever wanted was Everything
A4.Steady diet of Loathing
B1.VHS Vampire
B2.For President
B3.Wallgaze Sermon
B4.Benghazi

Recorded by Luis de La Cruz
Mixed and mastered by Lorenzo Piffer at Anchor Studio, Trento
We=Trouble and Oh Reverend recorded by Marco Ricci at Mashhh! Studio, Trento
Artwork | Armin Barducci diariodeformato.blogspot.com
Sandpaper type | Berni Fuchs burnbjoern.blogspot.com
Sandpaper silk-screen printing | Claudio Ruatti www.innatural.it
Above the Tree did the chorus in Benghazi
Intro in "All We ever wanted was Everything" recorded in Mathare, Nairobi, August 2011. (Thanks to Karibu Africa and Live in Slums).
This record is dedicated to Giulia.
CD Tracklist:
01 King Zoltar
02 Moon Boots
03 Black Bowels (Fox Hunters)
04 Inner Jewellery
written & recorded by Johnny Mox
Mastered by Klaus Brunnen
Screen Printed Cover | Sericraft www.sericraft.com
This record is about family.
Inner struggles, thin walls, brotherhood
and the great treasure I found
at the bottom of my land.

EFT052 | CHAMBERS "la mano sinistra"
lp + free download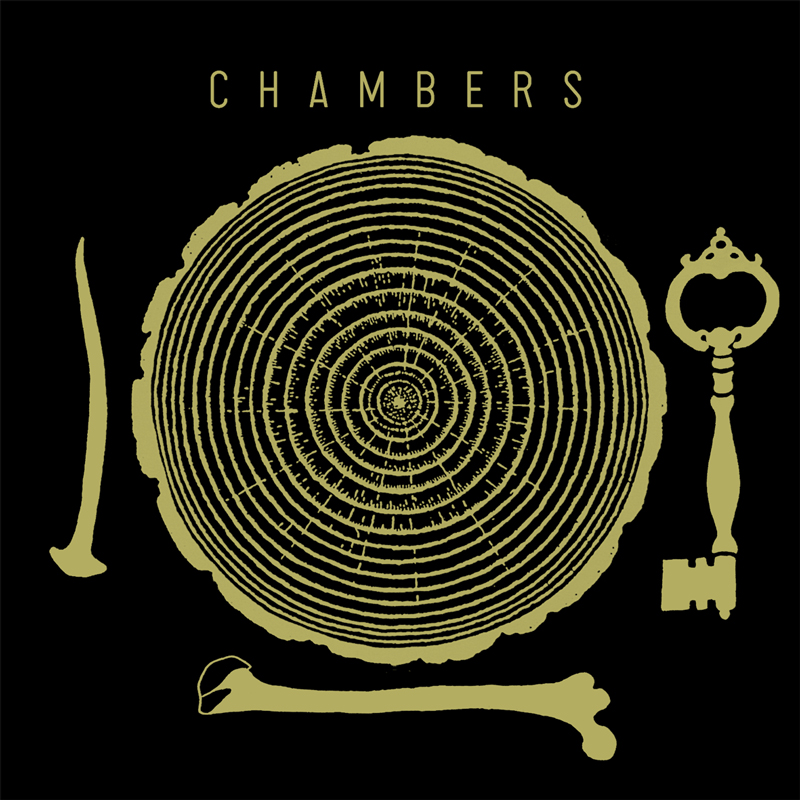 Produced by : Escape From Today, To Lose La Track, Shove, Desorde Ordonnè
Release date : July 2012
– lp gatefold w/screen printed cover LTD250 – 12€
– lp single screenprinted on heavy black paper LTD50 – 10€
Tracklist:
A1. 200 metri d'orso
A2. Musica del demanio
A3. Cemento mori / Orti di fame
B1. Chiuso per fiere
B2. Ragazza ladra
B3. Fiumi in pena
B4. Branchi di nebbia
Recorded and mixed by Vfisik @ Hombre Lobo studio in Rome, november 2011.
Mastered by Carl Saff in Chicago, december 2011.
"La mano sbagliata. La mano inquietante. La mano che fa e disfa, spesso peggiorando le cose e prendensosi ciò che non le spetta. Tornano a due anni di distanza dall'omonimo esordio i Chambers, provenienti dalla sporca fucina sotterranea di gruppi che è la Toscana. Tornano stavolta con un album che, a differenza del primo, è cantato in lingua madre, forse per una questione di comodità e di confidenza, che quando si va in un posto che non si conosce si scelgono sempre le scarpe fidate."
______________________
EFT051 | X-MARY "Green tuba"
lp 12″ + cd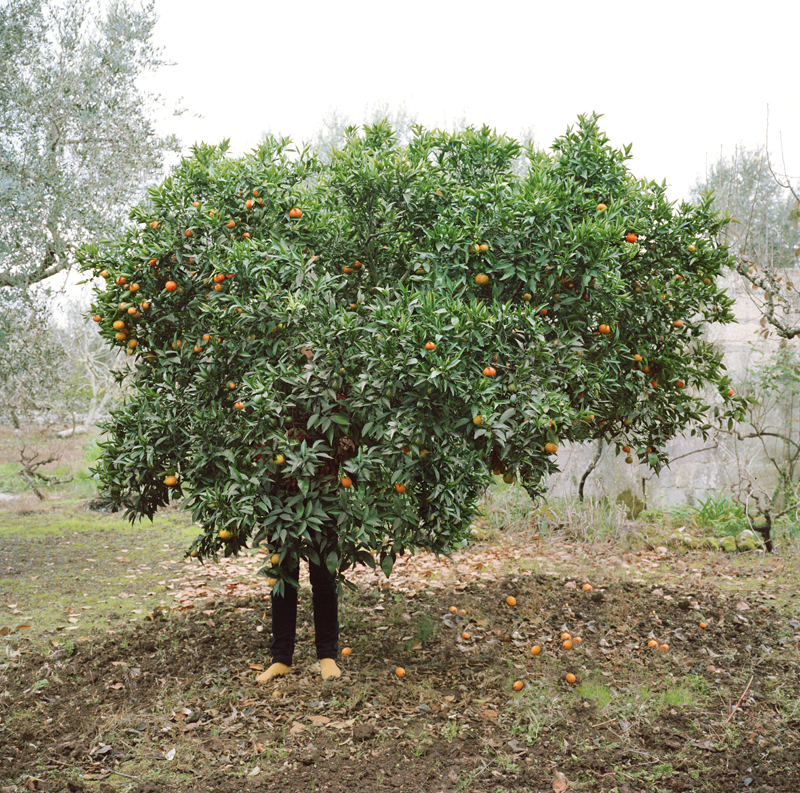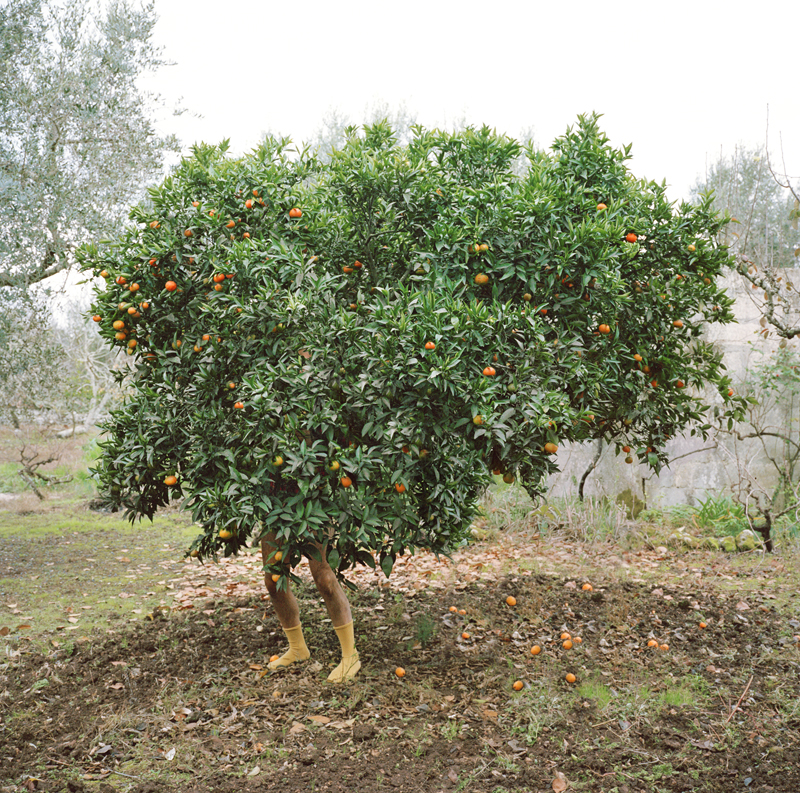 Produced by : Escape From Today, Smartz Records, Wallace Records, I Dischi Di Plastica, Lemming Records, Noise Ville, A Shame, Le Arti Malandrine
Release date : March 2012
Tracklist
______________________
A01. In Prima Fila
A02. La Piazza Non C'è Più
A03. Solo Mattia Mi Dà
A04. Pasticciotti
A05. Sì Mon Amour
A06. Gigia, Il Cane Di Cristiano, Si È Persa Nel Bosco Del Castello
A07. La Rivista
A08. Tiziano Iron
A09. Badula!
A10. Patatracco
B01. Viados De Porao
B02. La Giornata Del Nuovo Pizzaiolo
B03. Racconti Dell'Africa Nera
B04. Picante
B05. È Andata Via Con Lui
B06. Ostrapeka
B07. Alle 18 Le Capre Bevono
B08. Mi Sento Solo
B09. Io Amo Te
B10. Esser Felici
B11. To Mama L'è Un Fiöl D'una Vaca De Merda
______________________