| (r) |
www.deathtripper.com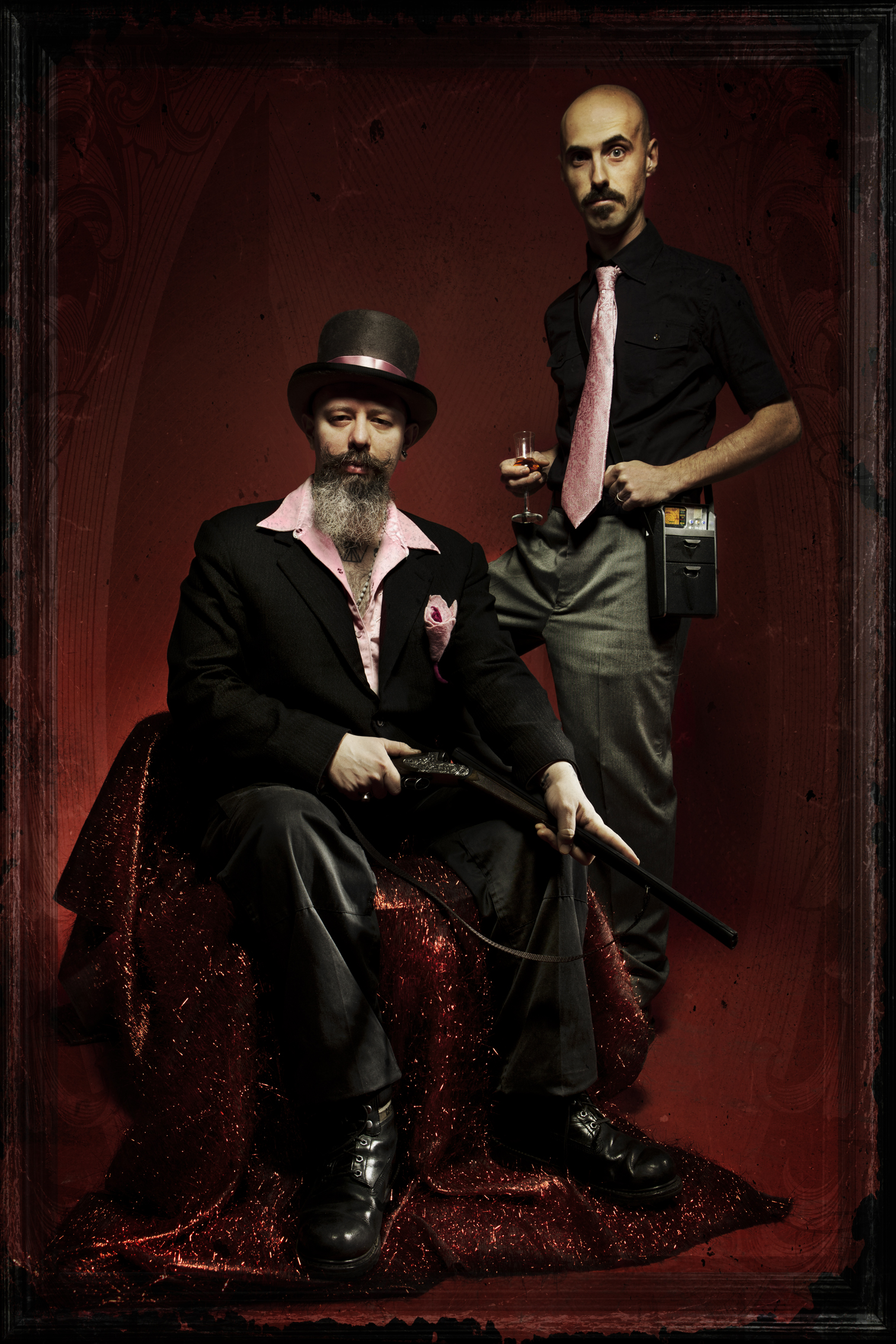 ( r ) is Fabrizio's solo project, a mighty cocktail of introspective-ambient-noise and lyrical song-writing.
Fabrizio has extensively performed in EU and USA including sold out theatres, sordid bars, big festivals, art galleries, empty spaces and worked with tons of artists including ongoing collaborations with Ben Chasny of Six Organs Of Admittance, Xiu Xiu, Little Annie, Jochen Arbeit…
Fabrizio is a member of the electro-acoustic project Blind Cave Salamander along with Paul Beauchamp and cellist Julia Kent and of Almagest! with singer/actor Ernesto Tomasini and fellow musicians Evor Ameise and Paul Beauchamp, he also is one of the founding member of the experimental cult band Larsen
( r ) è il progetto personale di Fabrizio Modonese Palumbo
Fabrizio ha suonato estesamente sia in Europa che America, ed ovviamente Italia, esibendosi in affollati teatri, sordidi bar, festivals, gallerie d'arte e spazi desolati. Come ( r ) ha realizzato ad oggi quattro albums e vanta collaborazioni con numerosi artisti tra i quali progetti "stabili" con Xiu Xiu, Little Annie, Jochen Arbeit, Ben Chasny…
E' inoltre membro di Blind Cave Salamander con Paul Beauchamp e la violoncellista Julia Kent, Almagest! (al fianco di Ernesto Tomasini, Paul Beauchamp ed Evor Ameise) e della cult band Larsen
| CANI SCIORRI' |
myspace.com/canisciorri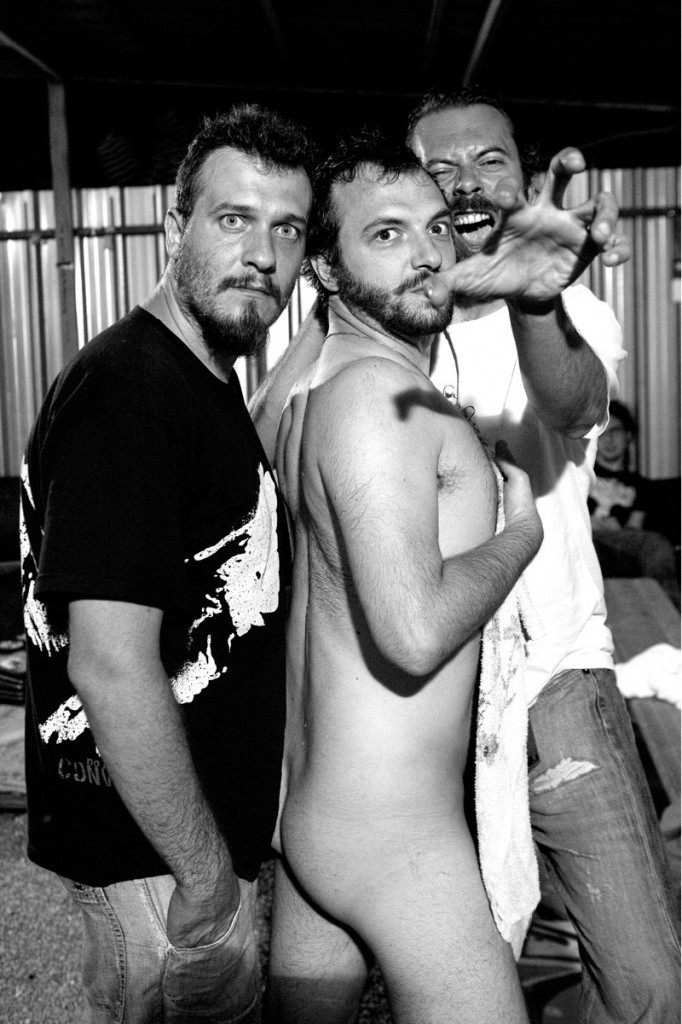 Cani Sciorrì were born in 2003 in the lowlands of Cuneo near Turin in the north of Italy. The play a rock'n'roll herassed by noise and hardcore. High volumes and an incredible live energy strikes the public during theyr shows like a train without control.
For fan of Refused, Unsane, Mastodon and Led Zeppelin. Three fucking dogs always ready to bite your legs!
I Cani Sciorrì arrivano dalla campagna cuneese e propongono un rock'n'roll violentato e molestato da hardcore e noise. Giunti al quanto album dimostrano una maturazione artistica senza mai perdere l'impatto aggressivo e dinamico che li ha caratterizzati in questi anni.
La forza della band rimane comunque il live dove il volume degli amplificatori e l'energia dei tre cani investono letteralmente il pubblico come un treno in corsa. Vivamente consigliati a chi ama refused, unsane, mastodon e led zeppelin.
Insomma i cani sciorri sono pronti a mordervi sui polpacci e a farvi male!!!

| CHAMBERS |
http://chambersband.wordpress.com/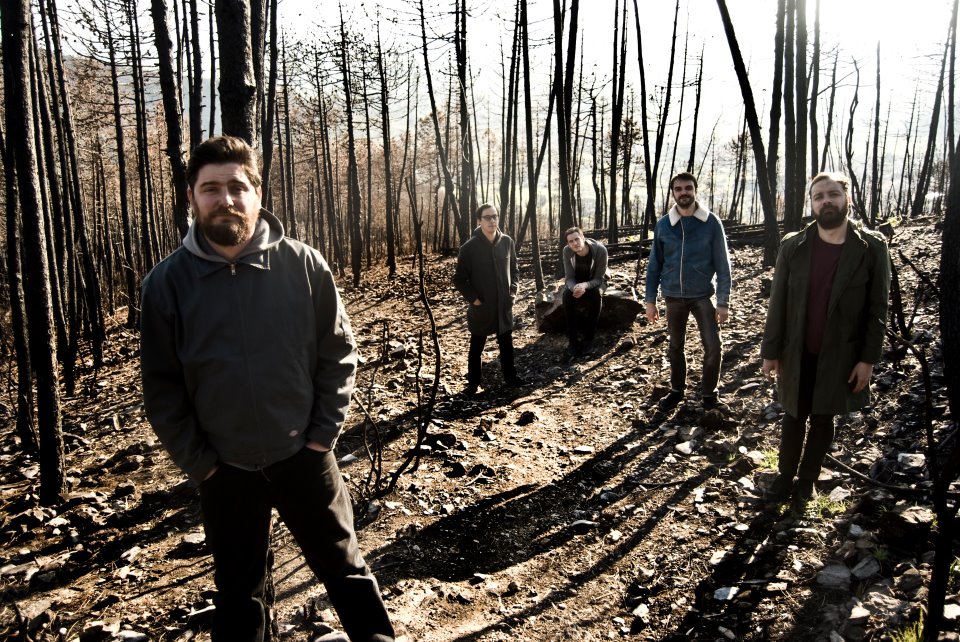 The tuscan combo made of former Violent Breakfast, Cohesion and Summer Camp Disease members is influenced both by the bitter tangled fury of '90 post hardcore bands like Drive Like Jehu and the grungy, desperate and dark echoes of the early '00 Richmond sound like City of Caterpillar and Haram, all layed over the consinstent hardcore floor the band comes from. The songs, even in their calmer parts, always seem to be just an idle moment before and after and endless, sad, horseride.
| DOGS FOR BREAKFAST |
dogsforbreakfast.com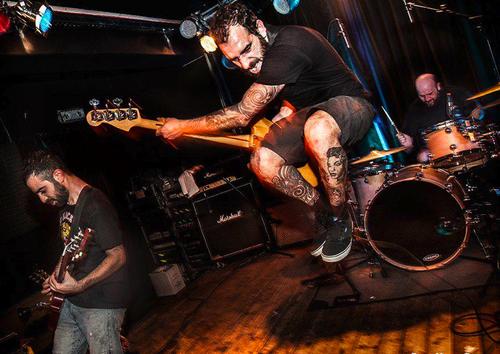 DOGS FOR BREAKFAST. The project came to life from The Slaiver's ashes in 2009 as a three piece with a stronger identity, instantly redefining its shape as a band with a much harder and harsh sound, ideally located somewhere between hardcore and metal. After a few months of activity, and after an European tour, the band released their first EP "Rose Lane was Tucker's Girlfriend" on Subsound Records, produced by Giulio "Ragno" Favero (Zu, Il Teatro Degli Orrori, One Dimensional Man) and with the special participation of Luca Mai from ZU and Mombu.
With the passing of time and a growing experience Dogs For Breakfast's both sound and style started to evolve again into something richer in shades and elements.
The beginning of this year saw the band going back to the studio, this time with Massimiliano "Mano" Moccia and the important help of Gionata Mirai (Il Teatro degli Orrori, Super Elastic Bubble Plastic, Gionata Mirai) to make a much more mature album, even more complex and aggressive, pushing the whole project towards an extremely personal sound, rather difficult to categorize.
DOGS FOR BREAKFAST!!! Il progetto nasce nel 2009 dalle ceneri degli Slaiver (R.I.P.). Nasce una band con una forte identità, un trio essenziale, subito assume la sua forma e definisce ciò che è: una band dal suono ruvido e aggressivo, sonorità in bilico tra il metal e l'hardcore. Dopo pochi mesi di attività esce l'ep "Rose Lane was Tucker's Girlfriend" su Subsound Records, prodotto da Giulio "Ragno" Favero (Zu, Il Teatro Degli Orrori, One Dimensional Man) e con la preziosa partecipazione di Luca Mai (Zu e Mombu). Ancora prima dell'uscita dell'ep i tre calcano numerosi palchi portandosi nel 2010 a fare un tour europeo. Il tempo passa, la band cresce e il suono cambia, l'attitudine è sempre la stessa, ma gli ingredienti che compongono il sound aumentano e le sfumature si moltiplicano. Nel 2013 di nuovo in studio, questa volta con Massimiliano "Mano" Moccia, e questa volta con l'importante ausilio di Gionata Mirai (Il Teatro degli Orrori, Super Elastic Bubble Plastic, Gionata Mirai). Un lavoro accurato in studio da forma ad un album maturo, completo e complesso. Aggressivo, ruvido, intenso. Il progetto è definitivamente indirizzato verso sonorità estremamente personali e difficilmente catalogabili.
| FUZZ ORCHESTRA |
fuzzorchestra.blogspot.com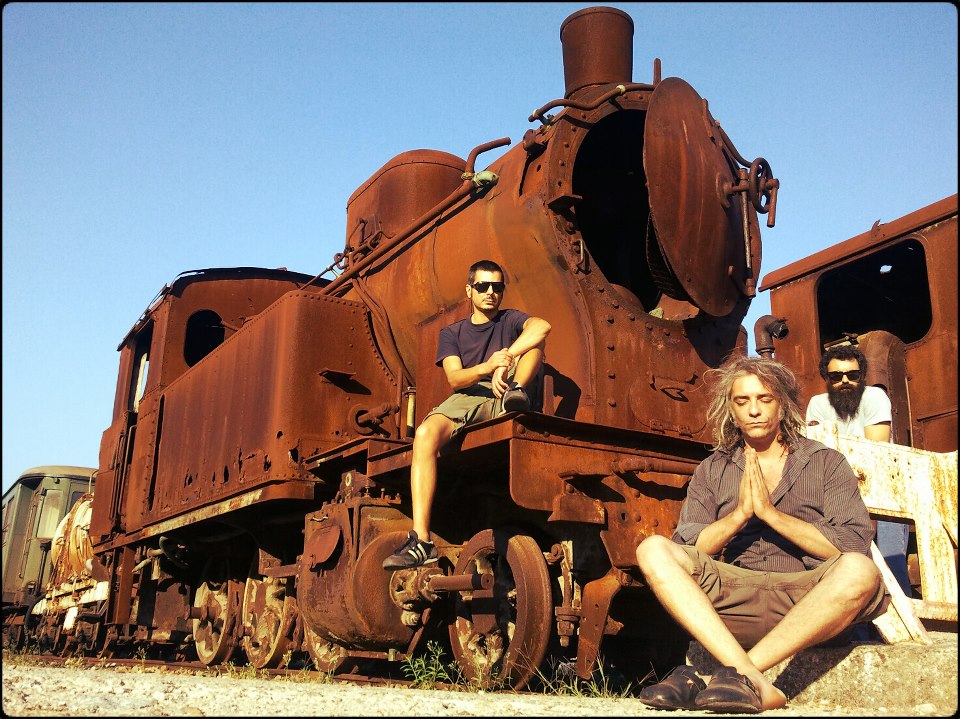 Fuzz Orchestra was born in 2005, Luca Ciffo (guitar/voice), Fiè (analogic manipulations) and Marco Mazzoldi (drums) decide, while running other musical projects (Bron Y Aur, Collettivo A6), to start a band moving on different coordinates.
Starting from radical improvisation, the band achieves to forge a sound which, today, is built on strong rock textures, guitar and drums based, on which a fluxus of outer sounds (old movies, old vinyls cut ups, noise streams and real time audio manipulations) ties and rages.
I Fuzz Orchestra nascono nel 2005. Luca Ciffo (chitarra e voce), Fiè (manipolazioni analogiche) e Marco Mazzoldi (batteria) dopo aver partecipato ad altri progetti musicali (Bron Y Aur, Collettivo A6) decidono di cambiare rotta. Partendo dalla completa improvvisazone creano un sound rock pesante con tappeti di chitarra e batteria e continui flussi di altri suoni (vecchi film, vecchi vinili, rumori e manipolazioni audio in tempo reale).

| GIANNI GIUBLENA ROSACROCE |
giannigiublenarosacroce.bandcamp.com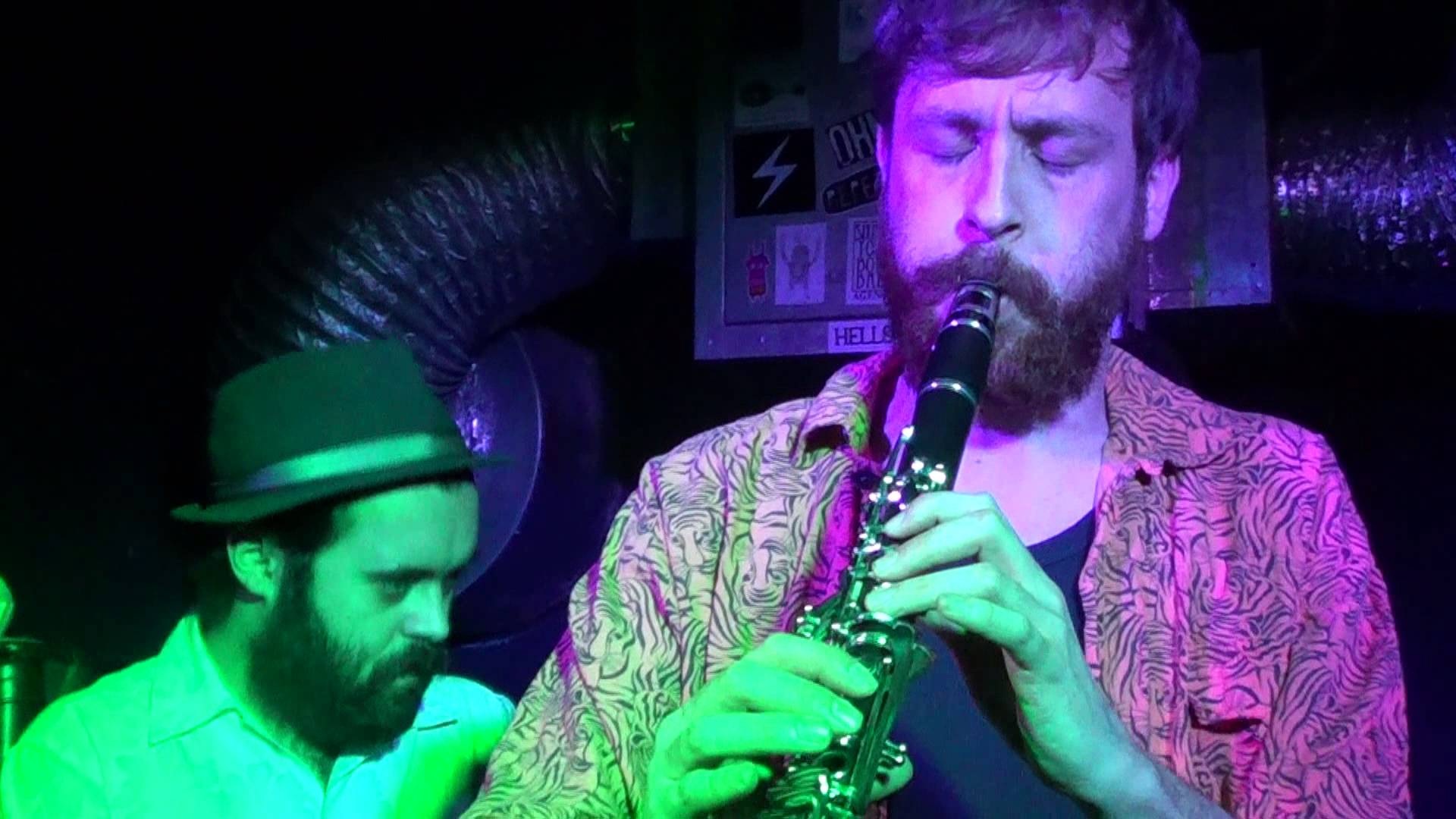 Gianni Giublena Rosacroce is the solo project by Stefano Isaia,born to explore new sounds closer to the Middle-Eastern shores of the Mediterranean. Clarinet, cans, drums and percussions, piano and acoustic guitars, a strong esoteric and cabalistic mood, musically influenced by Muhal Richard Abrams, Maurice McIntyre and Moondog foremost.
Gianni Giublena Rosacroce è il progetto solista di Stefano Isaia (Movie Star Junkies, La Piramide di Sangue, …) nato per esplorare i nuovi suoni delle coste del Mediterraneo orientale. Clarinetto, bidoni, batteria e percussioni, piano e chitarre acustiche, un suono forte ed esoterico ispirato per lo più da Muhal Richard Abrams, Maurice McIntyre and Moondog.
| HIROSHIMA ROCKS AROUND |
myspace.com/hiroshimarocksaround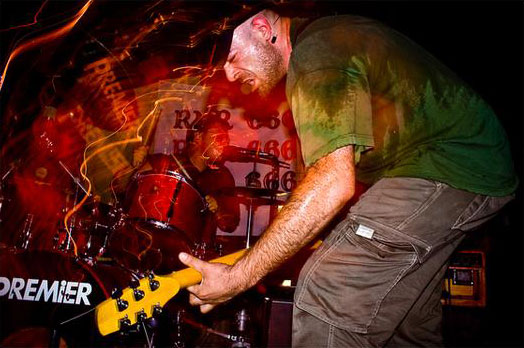 A noisy rock n roll combo with a dirty blues soul Guitar, drums and sax.
The first album "Isolation Bus Blues" came out in 2001 on Vurt Recordz
In 2004 the second album, "HRA666": 180gr of virgin vinyl limited to 666 copies, out on NO=FI recordings and distribuited by Goodfellas. Guest on this album Luca from the ZU, sax barithone.
For the European Tour Fall 2007 a CD limited edition comes out on NO=FI recordings featuring TrapJaw from Maximillian I on sax tenor.
Out in May 08 a 7" on S-S records from Sacramento, California, art made by Marco Corona
Out in November 09 a split LP with Bipolar Bear co-produced by NO=FI recordings and Kill Shaman records from Oakland, California, plus a bunch of tapes and partecipations in compilations (the last one out for Ratskin Records www.ratskin.org – "Triskaidekaphobia")
In the past years, during their tours (almost 200shows), they played with bands like the Us Maple, Ruins, Old Time Relijun, Trumans Water, Oneida, Magik Markers, Sightings, Neptune, Aids Wolf, QUI, G.I. Joe, Movie Star Junkies…
Hiroshima Rocks Around è un progetto aperto suscettibile dei nostri umori e capricci, e non ama essere spiegato; difficile inquadrarne il sound, perché semplicemente non abbiamo nulla che possa definirsi "nostro sound", cosi diranno alcuni che siamo una band blues decadente, altri una band corenoise con accenni metal, altri ancora una band punk garage; siamo e non siamo tutto ciò, non aderenti, non statici, non…
Insieme dal settembre 99, ci facciamo notare inizialmente con un cd demo home(HAND)made, pressochè irreperibile (15 copie in tutto), ma per buona parte presente sul nostro primo lavoro ISOLATION BUS BLUES (2001), registrato da Bonanji (BUZZER p), masterizzato al toolproduction da Ale Romeo, coprodotto dalla nostra no-fi rec. e da vurt recordz, con distribuzione wide prima, goodfellas attualmente.
L'apprezzamento da parte dei tipi di Hup concerti ci porta a dividere il palco con alcune delle band più entusiasmanti del panorama indie internazionale ( US MAPLE, FRUMPIES, RUINS, ONEIDA, TRUMANS WATERS, OLD TIME RELIJUN, OXES; per nominarne alcuni).
L' attivita live ci ha portato ad incrociare anche band indipendenti italiane e a stringere amicizia con ZU, R.U.N.I., SPRIGGAM, BUZZER p, BORIS, MOTORAMA, LASTGREENFIELD e altri.
Nel marzo 2003 entriamo in studio al THE CAVE di Catania per realizzare il nostro secondo lavoro, autoprodotto insieme a Don Grasso, con Luca degli ZU ospite al sax baritono su due tracce. Dal titolo "HRA666", il disco è uscito solo in vinile per la nostra no-fi con distribuzione goodfellas. A fine 2009 esce sull'etichetta americana Kill Shaman uno split LP con i BipolarBear. In cantiera la stampa italiana in cd dello stesso split che uscirà su escape from today e no=fi recondings e che sarà presentato proprio sabato 10 Aprile allo United Club.

|JOHNNY MOX|
johnnymox.com
johnnymox.blogspot.it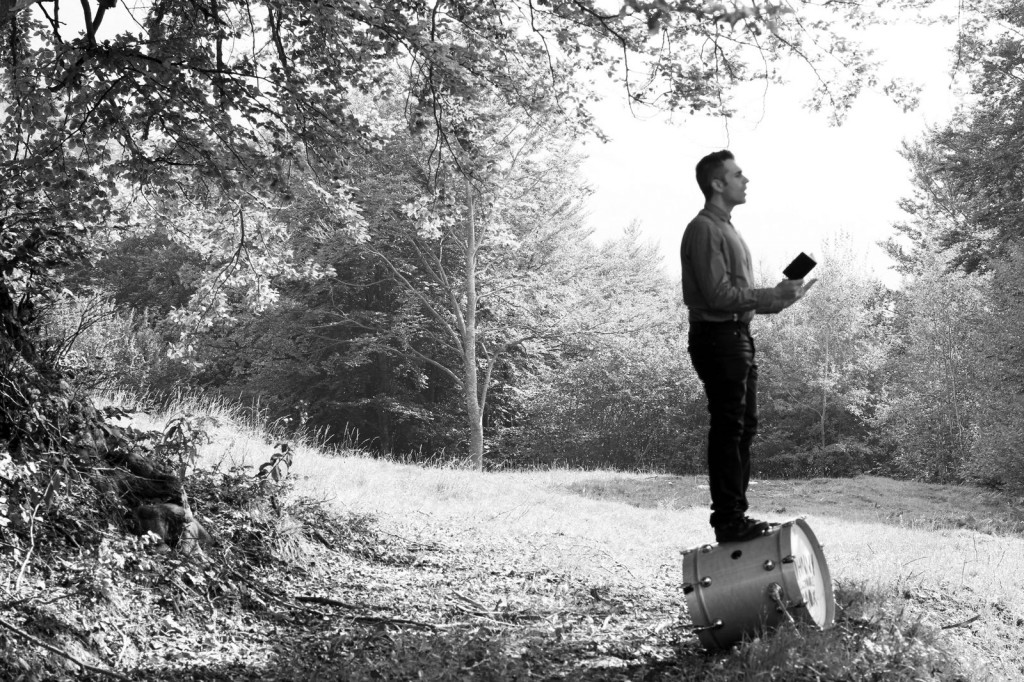 The new project of JOHNNY MOX (Nurse!Nurse!Nurse!, Fonda Sisters) is largely based on looping art. A castle of voices, pedals and beatbox stacked with meticulous care. The result is a sort of skeletal Gospel, perforated by the noise-rust and warmed by electronic grafts. Ossessive spirituals for punks in search of redemption, nailed Soul, millions of growing voices trapped in the rib cage, ready to grow and devour wires and amplifiers.
Il nuovo progetto di JOHNNY MOX (Nurse!Nurse!Nurse!, Fonda Sisters) utilizza esclusivamente la bocca e la pratica del looping per combattere i volumi e i ritmi vorticosi. Un castello di voci, pedali e beatbox accatastati con cura minuziosa l'uno dentro l'altro. Ne risulta una sorta di Gospel scheletrico trafitto dalla ruggine noise e riscaldato da innesti elettronici. Spirituals ossessivi per punks in cerca di redenzione, soul con le borchie, milioni di voci intrappolate nella gabbia toracica in grado di gonfiarsi e crescere e divorare cavi e amplificatori.
| KARL MARX WAS A BROKER |
karlmarxwasabroker.com/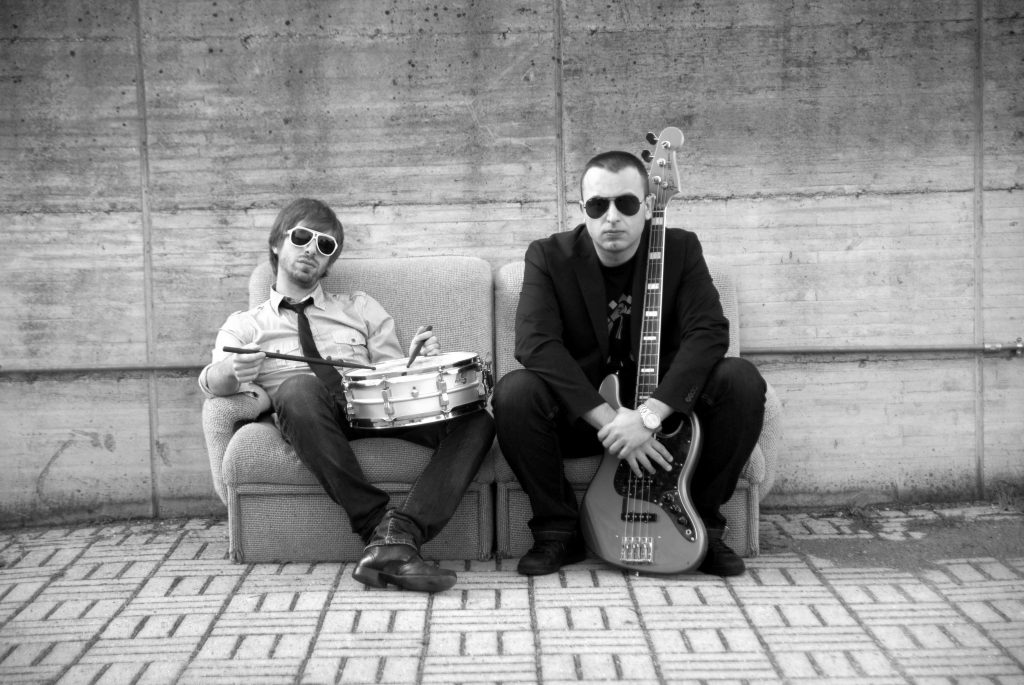 Karl Marx was a broker are a power duo of Pistoia, Italy.
Karl Marx was a broker is an oxymoron, and draws his inspiration from the mad economic situation of this years.
Karl Marx argued that the structural contradictions within capitalism necessitate its end, giving way to communism.
A broker is a party that mediates between a buyer and a seller in a solid capitalistic system.
Because of various influences (70's Prog, Metal, Jazz and Funk) of the bass player Marco and (Indie Rock, New Wave, Post Punk, Disco and Electronica) of drummer Gianluca, they sound like a mix of jazzy grooves, Metal strentgh and Indie Rock carefreeness. The large but tasty use of effects by Marco (loop-station, distorsion and octaver) didn't forget about a guitarist and the absense of voice make this mix still more dangerous. There's a strange thing in our project….We are an instrumental bands with lyrics. Our friend Marco Carlesi has written for us beautiful compositions, that match perfectly our music. You can read them while listening us……
I Karl Marx was a broker sono un power duo di Pistoia.
Il nome Karl Marx was a broker è un ossimoro, e trae ispirazione dalla pazza situazione economica di questi anni.
Karl Marx arrivò alla conclusione che le contraddizioni strutturali interne del capitalismo porteranno inevitabilmente alla sua fine.
Il broker è un professionista che ricerca e acquista, per conto del cliente, nel mercato di riferimento, il prodotto che offre il miglior rapporto qualità-prezzo.
Il sound del band, a causa di svariate influenze ( 70's Prog, Metal, Jazz e Funk ) del bassista Marco e ( Indie Rock, New Wave, Post Punk, Disco and Electronica ) del batterista Gianluca si puo' definire come un insieme di jazz grooves abbinati a riff metal e passaggi stoner .
Il largo ma non eccessivo uso di effetti da parte di Marco ( sostanzialmente loop-station, distorsore e octaver ) non fanno dimenticare l'assenza di una chitarra e l'assenza di voce rendono il sound ancora più interessante e innovativo.
C'è una cosa strana nel nostro progetto…
Siamo una band strumentale con i testi.
Il nostro amico Marco Carlesi ha scritto per noi delle bellissime composizioni, che si abbinano perfettamente con la nostra musica. Potete leggerle mentre ci ascoltate…
| MARIA VIOLENZA |
mariaviolenza.blogspot.it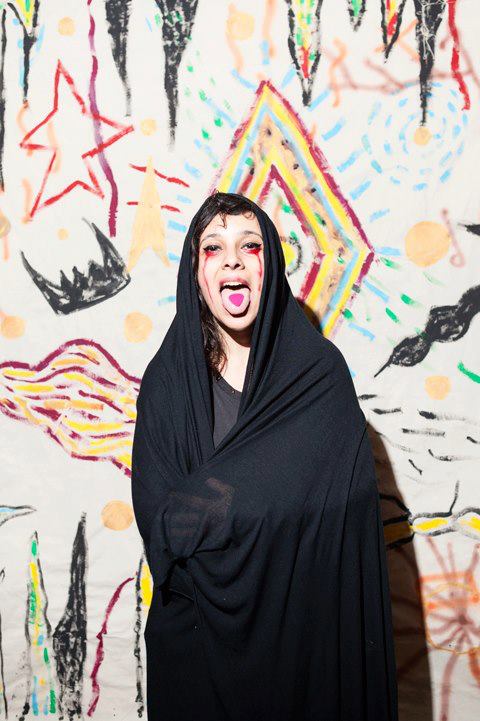 Componente della GrandTripleAllianceInternationaleDeL'est (GTAIE).
Nata nel '77 a palermo , cristina si trapianta a roma e inizia a suonare la chitarra  con vari gruppi capitolini , tra cui capputtini i lignu , corpus christi ed altri.
Poi decise che era tempo di portare alla luce il suo progetto segreto…dopo qualche prova ,  il primo concerto registrato live dalla  myownprivaterecords.bandcamp.com, che ne fa una tape/split e la prima sessione di registrazione casalinga di 8 pezzi ancora in attesa di uscita.
Suona un synth-punk un pò cold , macchiato di melodie arabeggianti , un magma di suono infernale da cui si stacca , qua e là , una nota caraibica però quella degli zombi di haiti , non quella dei margaritas su una spiaggia jamaicana…
| MARNERO |
ilmarnero.com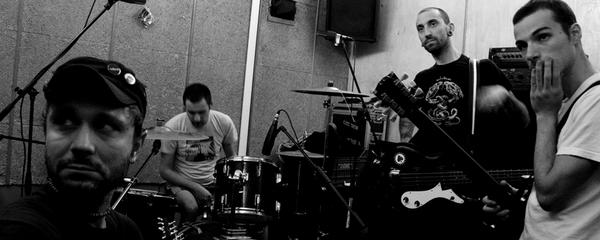 Marnero is a 4 piece combo featuring members of Laghetto, Lady Tornado and Ed. Getting older made them want to play slow, and so they did. They bring the heaviness of early Neurosis together with a desperate yet ironic lyrical approach, all mixed with a noisy attitude and a love for uneven times.
Attorno al 5600 a.C., il Marnero era un lago, isolato dal resto del Mar Mediterraneo, riempito di acqua dolce e il suo livello era 100 metri al di sotto di quello dei mari salati del pianeta. Sulle sponde di un lago d'acqua dolce così vasto fiorirono diverse comunità protostoriche. Ma, circa 7000 anni fa, cadde la diga naturale in corrispondenza dell'attuale Bosforo, che isolava il Marnero dal Mar Mediterraneo salato: un'immensa cascata d'acqua durata un anno si riversò nel lago, il cui livello si sollevò con estrema rapidità, sommergendo tutti gli abitati umani. Un flusso di 50 chilometri cubici d'acqua al giorno, capaci di innalzare la superficie del Marnero di 15 centimetri al giorno, inondò le comunità circostanti. I loro occupanti fuggirono disperatamente di fronte al ruggire delle acque, per disperdersi poi nella valle del Danubio ed in quella del Tigri e dell'Eufrate, portando con sé il ricordo delle acque distruttrici, da loro interpretate tramite una tremenda punizione divina, che poi andò a confluire nel poema di Gilgamesh e nella Bibbia: il Diluvio Universale.

| MARZIO "MUNGO" BERTOTTI |
marziobertotti.escapefromtoday.org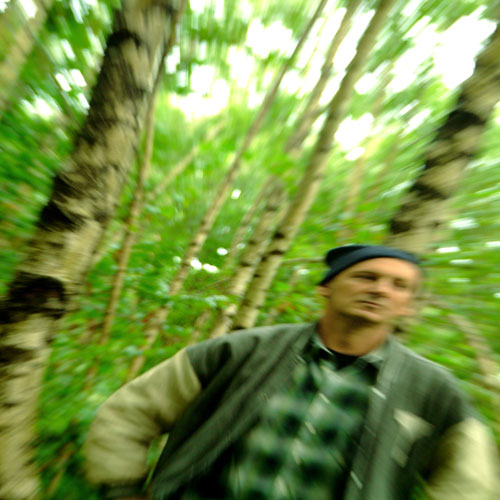 Writer, partner with music label (De Konkurrent), publishing labels (Shake, Angolo Manzoni) and musician (Declino, Indigesti). Here you can find him like author of 11 songs of "apocalyptic mantra folk". The gentle kiss of the next upcoming wrath.
Scrittore, collaboratore di etichette discografiche (De Konkurrent) e case editrici (Shake, Angolo Manzoni) e ovviamente musicista (Declino, Indigesti). Primo album da solita, 11 tracce di "mantra folk apocalittico", il bacio gentile del prossimo furore che arriva.

| MR. OCCHIO |
garagepunk.ning.com/profile/MrOcchioOneManBand
myspace.com/mrocchioonemanband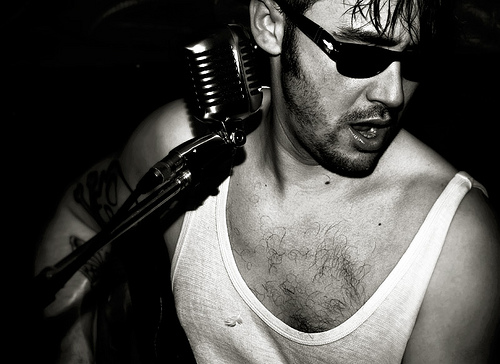 Mr. Occhio, born in 1975, starts playing guitar in the early 90's in different Turin punk hard core bands, such as Cruelty Free Core (CFC), with whom he played in all the most important stages of the Italian hard core scene. In the same years released a song in the legendary compilation "Inni della Rivolta". In 1993 starts his adventure with "I Fichissimi"(whose name refers to a trashy Italian movie with Diego Abatantuono), one of the outstanding bands in the Italian punk rock scene with a peculiar sound a la Ramones that made their songs a classic anthem for all the young Italian punks. The 7" "Un mondo fichissismo" with his fresh and easygoing sound was in the top ten of the alternative rock chart in the Italian musical magazine Rumore and was even set in the playlist of Tim Johannan (editor and creator of "Maximum rock'n'roll", that was really a holy book for punk rock lovers). Although the band's career passed just few but intense years, Mr. Occhio founds immediately another one in which he could shows his creative efforts: he joined the hardcore band "La maschera di ferro" with whom he recorded a 10″ in Ruggero Catania's recording studios(Ruggero becomes later a member of Africa Unite). The record was produced and distributed only in the DIY scene, and that's why is so rare and difficult to find, for this reason the myth of obscurity and mystery is still around this band. After some lucky tours, Mr. Occhio quits with them and starts djing in some clubs in Turin, Paris, Gineva, Zurich and other dancefloor selecting ska, rock steady,northern soul and garage. In the meanwhile he studies other guitar techniques, and becomes more inclined to blues styles like fingerpicking and slide guitar. After few year of practice, he starts to play delta blues using a resophonic guitar. When he play as one man band the set is composed by guitar bassdrum, snare, hi hat, maracas, cimbals, tamborine, harp, kazoo. All that musical stuff are played simoultaneus.
This combination create his own peculiar style, melting his punk and savage garage attitude with traditional bluesy sound. that's rock! The one man band project, starts officially in 2005 doing a lot of shows around Italy. In april 2007 he tour with the Brazilian one man band "O Lendario Chucrobillyman", in may 2007 he play with the Swedish bluesy duo Deltahead at Spazio 211, and in the summer plays in the most important Italian One Man Band Festival in Venice, with the French Venus Trap One Fly Girl Band and Sheriff Perkins, the german Junior Disorder etc. After the Italian tour in October with King Automatic, one of the best one man band of our time, in february 2008 "Invasao of one men bands tour" around brasil with Chucrobillyman, Go Go Boy from Alabama, number 71, Gomez Mezcalero, chuck violence. In Brasil play for TV cultura on "alto falante show"one of the most important brazilian alternative music show in march 2008 play at the bremen one man band festival. In july 2008 play in Swiss to Geneva one man band festival.
From 2005 to 2010 Mr.Occhio realized more than 200 shows.
Nasce nel 1975 e inizia la sua carriera suonando in diverse band punk rock e hardcore piemontesi (CFC, I Fichissimi, La Maschera di Ferro) attraversando Italia ed Europa con diversi tour. Allo stesso tempo coltiva la passione di dj tra Torino, Parigi, Ginevra e Zurigo riempendo i dancefloor a ritmo di ska, rock steady, northern soul e garage. Continua a dedicarsi alla musica e perfeziona il suo stile tra fingerpicking e slide guitar e comincia ad appassionarsi al delta blues. Nel 2005 inizia il suo progetto one man band / uomo orchestra, che lo vede protagonista con un set composto da cassa, rullante, charleston, maracas, armonica, chitarra e voce. Questa combinazione crea uno stile e un suono unico e particolare in cui si mischiano la sua attitudine garage punk con il tradizionale suono blues. Da qui in poi è un continuo crescendo di esperienze tra l'Italia, l'Europa, l'America Latina (in tour con O Lendario Chucrobillyman) con all'attivo più di 200 concerti. Il 17 Dicembre 2010 è uscito il suo nuovo lp intitolato "Hard Boiloed". All'interno brani tradizionali della cultura delta blues, brani originali in italiano e francese e due omaggi alla tradizione italiana, "guarda che luna" di Fred Buscaglione e "super market" di Lucio Battisti. That's Rock!
| ORNAMENTS |
ornamentsmusic.com

Ornaments is the perfect representation of the common passion for music of a group of friends. Years of attending shows, listening to lps, entire days closed up in a rehearsal room, many kilometers on the road with a bunch of cds piled up on the dashboard. Finally these people felt something had to be given back, they had to put together the mysterious energy of all the musical influences and create something new and completely free from the typical rock stereotype. At the same time forming a band was the natural progression in keeping a close friendship going and expressing a unique mutual feeling. Since early winter in 2003 until this day, ORNAMENTS represents a chance to build a solid construction of ideas and free form experimentation that can satisfy alla members of the band. ORNAMENTS wants to consider itself as an open project that can freely interact with different artistic figures such as Multimedial and Visual Artists and Soundtrack creators. The first self-titled EP (2004) is made up of 4 instrumental tracks. Long silent atmospheric moments are ruptured by huge brutal explosions of sound. Dark atmospheres create even more obscure visions.
The song structures mix the sharp edges and tight mechanical feeling of a heavy brutal sound with a more harmonic post-rock dreaminess. Tension just keeps building up during the whole listening experience of these 4 tracks. A purifying moment just seems around the corner but it just never actually comes, the music keeps on growing in an infinite spiral.

5 years later ,Ornaments feels the need to come back together and interact deep within to commmunicate what had been sealed in each of them for too long, so as to bring to completion a full album.
Gli Ornaments nascono nel 2003 da un''idea di Simone Mambrini (Hangin' on a Thread), Davide Gherardi e Alessandro Zanotti (The Death of Anna Karina), Riccardo Bringhenti (Rue de Van Gogh, Ungar Trio, Workout Quintet), idea improntata alla sperimentazione in chiave strumentale ispirata dall'ascolto di band come Neurosis, Breach ed Isis.
Il primo demo del gruppo, risalente al 2004 (self-titled), viene diffuso in 800 copie ai concerti, generando una certa sensazione intorno alla band. Nel corso di un biennio di attività live gli Ornaments mettono a punto il loro particolare approccio instrumental, in bilico tra drone-metal, post e math-rock, e condividono il palco con band dal calibro di Converge, The Daughters, Playing Enemy e Red Sparrowes, facendosi apprezzare sia in Italia che all'estero.
Nel 2006 il progetto subisce una pausa di arresto che si prolunga fino al 2011, anno in cui gli Ornaments, forti dell''interesse mai sopito dei loro sostenitori, decidono di riformarsi.
Il secondo promo del 2011 vede la presenza di Enrico Baraldi che cura le registrazioni,i mixaggi e il mastering oltre che la presenza fissa al basso, e la collaborazione di Daniele Rossi (Like a Shadow, Amp Rive) agli archi.
L''ultimo lavoro degli Ornaments (s/t, 2011) prosegue ed approfondisce la pluriennale sperimentazione musicale della band, offrendo all''ascolto quattro lunghi brani trasognati e malinconici squarciati da picchi di pura massa sonora.
Lontani dalle formule più abusate del post-rock gli Ornaments aspirano a collocarsi sul crinale che corre tra Neurosis, Breach, Godspeed you! black emperor…
Ornaments are:
Alessandro Zanotti – guitar
Davide Gherardi – guitar
Enrico Baraldi – bass
Riccardo Bringhenti – drums
| STEFANO PILIA |
blindsuncrows.com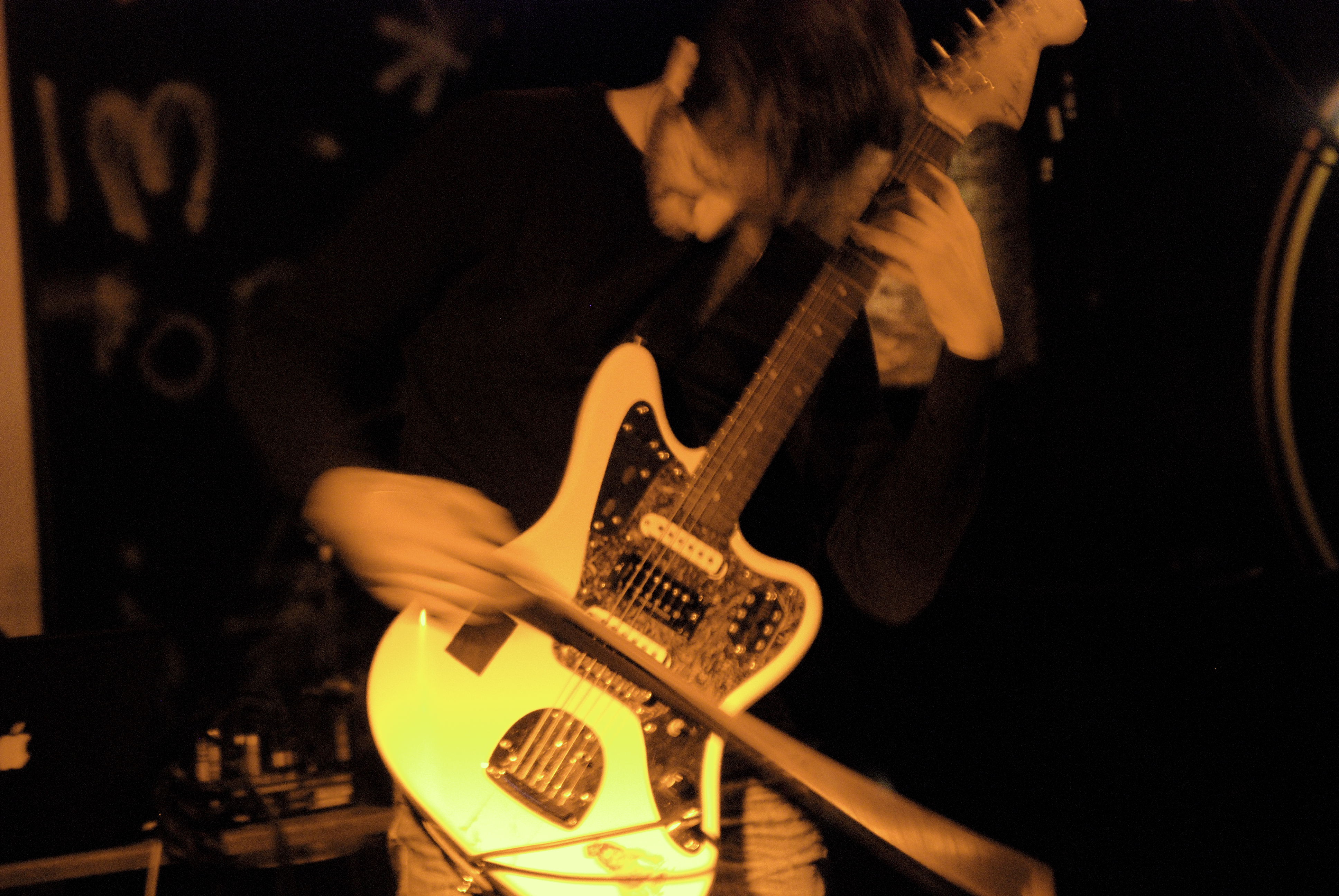 I was born in Genoa in 1978…Now I live in Bologna where I graduated at the music conservatory G.B. Martini… My work has become progressevly concerned with the research of the sculputural dimensions of sound and it's relations with space, memory and time suspension both through instrumental executional-experimental practices (mainly on guitar and dbass) and investigations into the recording and production process… I'm one of the founder members of 3/4HadBeenEliminated, a synthethis between improvisation, electro-acoustic composition and avant- rocksensibilties.Since2008i'mpartoftheitalianbandMassimoVolumeandsince2010ofInZaire …Igenerally play live as solo and actually with the projects you can check out on this blog. I frequently collaborate on the sound- tracking (both live and on CD/video) for the productions of theater, movies, reading, dance and video art (Zimmerfrei, Nico Vascellari, Homemovies, Wuming2, Le Luci della Centrale Elettrica, Emidio Clementi, Alessandro Berti, Cosmesi, Balletto Civile..).. I had the pleasure to collaborate with artists and musicians such as Mike Watt (il sogno del marinaio), David Grubbs (bgp trio), David Tibet and ZU (zu93), Rokia Traorè and John Parish, Phill Niblock, Marina Rosenfeld, Andrea Belfi, Valerio Tricoli and Claudio Rocchetti (3/4HBE), Giuseppe Ielasi, Renato Rinaldi, Z'ev, Andrew Hooker, Stefano Tedesco, Black Forest Black Sea, Rhys Chatam, Fear Falls Burning, Manuel Mota, Margarida Garcia, David Maranha, Manuel Giannini, Riccardo Wanke, Barry Weissblat, Enrico Malatesta, Marco Tabellini, Ootchio, Dominique Vaccaro, Oliver Mann, Margareth Kammerer, Daniela Cattivelli, Saule,Yasuhiro Morinaga…Much Respect. I pubblished solo and group recordings with labels in italy and abroad (Hapna, Die Schachtel, Soleilmoon, Allquestions, Presto?!, 8mm, Sedimental, Time-lag, LVD, Fringes, Bowindo and others..you can check discography and reviews at their pages) .
"Italian guitarist Stefano Pilia is a lyrical minimalist… His playing is poised, higly articulate and emotionally generous".JonDale/THEWIRE
"achingly gorgeous experimental electric guitar pieces from this italian composer/performer… Healing Memories is one of the best solo guitar records i've heard this year, possibly the best…outstanding". Keith Fullerton Whitman
"Stefano Pilia è in prima fila accanto accanto ai grandi "guitar hero" del presente. Una musica densa, intensa ed eterea, ma poi due passi più in là turbata da rumblings feedback e dissonanze". Gino Dal Soler / BLOW UP
"Pilia's subsonic drones are a thing of beauty; pulling in and pushing the listener away simultaneously, keeping him or her in a constant state of limbo.. in all things Stefano Pilia does, there is an understated and simple beauty beneath them. It acts like a silent guide, making sure everything goes off without a hitch". Brad Rose / Foxy Digitalis"
"A Year Of The Aural Gauge Operation" by 3/4HadBeenEliminated is stimulating, fascinating and most definitely mindexpanding". MikeBarnes/THEWIRE265
" Un suono che pare nascere fuori nell'aria in cui si diffonde, e crescere nel vuoto, lontano, distante: dentro di noi". Stefano Isidoro Bianchi / BLOW UP
| RUGGINE |
myspace.com/ruggine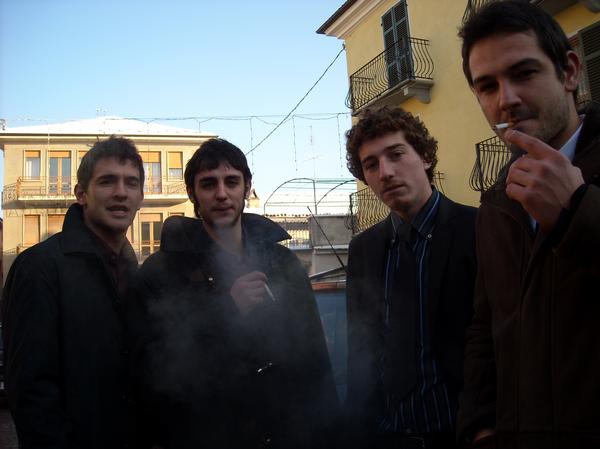 Ruggine born in 2001 in a little stable that became immediately theyr rehearsal room.
They were a trio and theys played hardcore. In 2003 another man began to play with Ruggine and they became 2 bass a drums and a guitar. So they palyed no more hardcore but another type of music influenced by different genere. Hc, noise, math rock, repetitive riffs and a screaming voice. For fan of Botch, Converge, Don Caballero and Shellac mixed with italian master musicians like Sottopressione and Massimo Volume.
Ruggine nasce nel 2001, in una stalla di narzole (Cn) e la prima cosa che fa è trasformare la stalla in una sala prove.
Nasce sotto forma di trio (chitarra,basso,batteria) e suona hardcore. Nel 2003 si aggiunge un membro al gruppo e si passa ad una formazione a quattro con due bassi, chitarra e batteria e si comincia a fare qualcosa di diverso rispetto a prima, qualcosa di più personale che non è più soltanto hardcore, ma l'insieme di tutti quei generi che il gruppo inizia ad ascoltare e da cui viene influenzato.
Hc, noise e math rock, riff ripetitivi, testi urlati in italiano (tornano alla mente i Fluxus dopo pochi secondi di ascolto).
Attualmente le maggiori influenze vanno dal post-hc degli ISIS, dei BOTCH, dei CONVERGE, al math rock dei DON CABALLERO e degli HELLA, al noise-rock degli SHELLAC, dei JESUS LIZARD, dei FUGAZI, allo stoner dei KYUSS, all' hardcore dei SOTTOPRESSIONE e degli ANGELI, fino ai MASSIMO VOLUME.
| PAOLO SPACCAMONTI |
myspace.com/paolospaccamonti
paolospaccamonti.bandcamp.com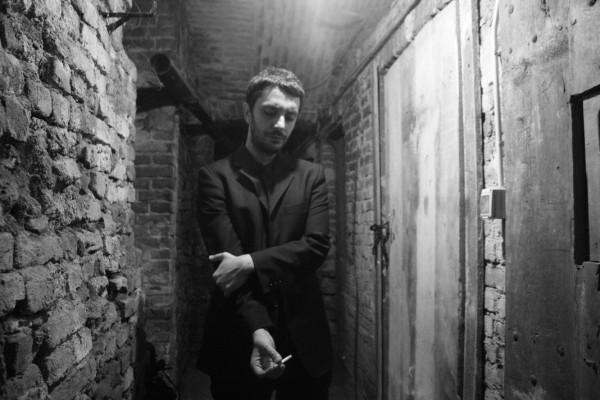 A modern guitarist and composer. Paolo Spaccamonti plays music without words. He builds a pyramid of crystal notes that hides some voices and silences. He explores infinite expressive possibilities of an electric guitar, with pedal effects and electronic insert to generate ipnotic loop and ethereal atmospheres.
Chitarrista contemporaneo, compositore e sperimentatore, Paolo Spaccamonti suona musica senza parole, costruendo piramidi di note cristalline che al loro interno nascondono voci e silenzi. In questo percorso di esplorazione delle infinite possibilità espressive di una chitarra elettrica, l'artista torinese utilizza effetti a pedali e insert elettronici per generare loop ipnotici e atmosfere eteree di raro candore, ma anche di ruvida durezza.
| SPACE ALIENS FROM OUTER SPACE |
wecomefromouterspace.com

Wormholes, quasars, interstellar transmissions.
From the supernova center of a black hole in the farthest reaches of the cosmos bringing their cosmic message across unknown galaxies to the planet Earth, the Milky Way and beyond armed with synthesizers, sequencers, lasers and nebular effects, silver surfing a psychedelic comet tail between Ziggy Stardust, Tangerine Dream and John Carpenter on a tapestry of 1950-60s sci-fi B movies.
WE COME FROM OUTER SPACE!
Wormhole, quasar, trasmissioni interstellari.
Dal centro supernova di un buco nero agli estremi confini del cosmo portano il loro messaggio cosmico attraverso galassie sconosciute fino al Pianeta Terra, la Via Lattea ed oltre. Armati di sintetizzatori, sequencer, laser ed effetti nebulari, cavalcano alla Silver Surfer la coda di una cometa psichedelica tra Ziggy Stardust, Tangerine Dream e John Carpenter su un tappeto da film di fantascienza di serie B degli anni 1950-60.
WE COME FROM OUTER SPACE!
| SQUARCICATRICI |
squarcicatrici.org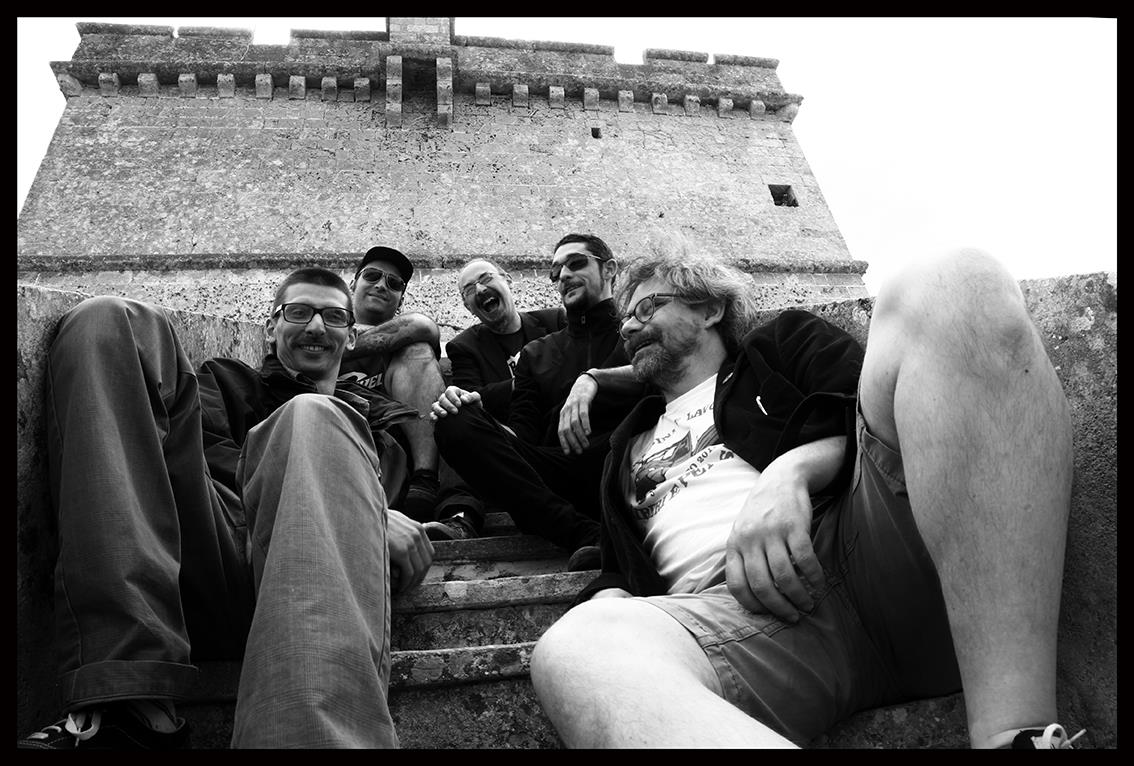 La ricerca musicale di Squarcicatrici scava senza complimenti nella contemporaneità più bastarda: l'Africa del free jazz e dell'afrobeat più marcio; il punk come dimensione politica e spirituale, il rock (non post), la bossa (storta), fino alle zone periferiche dell'elettronica e della canzone ed ovunque si abbia il coraggio di spingersi. Squarcicatrici è una piccola orchestra capace di show intensissimi, dalle dinamiche estreme: legno che trasuda elettricità, ance ansimanti, slanci dance e caos melodico, in un vortice che impegna i sentimenti più densi e strappa un sorriso nella catastrofe.
SQUARCICATRICI è un progetto nato nel 2006 con la realizzazione dell'album BOSSA STORTA, a firma dell'innarrestabile polistrumentista Jacopo Andreini (L'Enfance Rouge, Bz Bz Ueu, Jealousy Party, Crap, OvO e molti, moltissimi altri).
Pubblicato dalla storica etichetta franco-nipponica Saravah e distribuito in Europa, Giappone e Brasile, Bossa Storta vedeva una larga schiera di ospiti e collaboratori, tra cui gli altri due musicisti che formano la band: Andrea Caprara, sassofonista e producer (Luther Blissett, Jealousy Party, Pangolinorchestrà) ed il violoncellista/bassista Matteo Bennici (Traumfabrick, Tanakh, Motociclica Tellacci, Inner Scent). Il disco è prodotto nello storico studio di Nipozzano, sulle colline toscane, in cui nasceranno tutte le produzioni del gruppo.
Alla formazione si aggiunge presto il contrabbassista Piero Spitilli (Trio Cane, Baro Drom, Ragazzi Scimmia, The Flamingos) e  le Squarcicatrici iniziano a solcare le strade d' Europa (tour in Francia, Belgio, Italia), accompagnati nel primo tour dal pianista statunitense Thollem McDonas, con cui Andreini, Caprara, Bennici e Spitilli daranno vita alla band avant-punk Tsigoti.
Negli anni si avvicendano invece diversi batteristi: Riccardo Bartolozzi (Puta's Fever), Jonathan Burgun (Radikal Satan), Andrea Belfi (Hobocombo, Mike Watt, David Grubbs), Simone Tecla (The Flamingos) e Andrea Dilillo (Motociclica  Tellacci, NeNeJem), il che consolida e conferma  la natura 'aperta' di Squarcicatrici.
Dal 2010 entra invece in pianta stabile un altro eccellente batterista, polistrumentista e producer: Enzo Rotondaro (Ronin, Glacial Fear, CFF, Twisted Family).
Il secondo album SQUARCICATRICI è prodotto nel novembre 2009 ed esce grazie ad una super-collaborazione tra label indipendenti: Wallace Records, Burp Enterprise, Frigorifero Prod, SGR Musiche, per l'Italia, Northpole Records e Nillacat per gli Stati Uniti. Anche in questa occasione figurano ospiti internazionali tra cui Enrico Antonello (Pangolinorchestra), Erwan Naour (Les Hurlements d'Leo), Thollem McDonas, Samuele Venturin (Motociclica Tellacci) e un remix firmato Vuneny (Bosnia). Il cd contiene anche un saggio del sociologo brasiliano Chico Caminati, scritto appositamente per il progetto.
Intanto il gruppo continua a viaggiare e squarciare, in Spagna, Francia, Germania, Slovenia, Belgio, Svizzera ed Italia, con una partecipazione al Magnolia Parade 2011 in apertura a The Ex & Brass Unbound.
Questa intensa attività live, tanto sui migliori palchi quanto nelle peggiori bettole d'Europa, è fotografata in SQUARCI A MILANO, ep registrato dal vivo presso La Scighera di Milano e pubblicato solo in free download su Bandcamp.
Nel marzo 2012 inizia la lavorazione dl nuovo album Zen Crust che dura un anno intero e culmina con la pubblicazione in vinile per la storica label torinese Escape From Today. Come sempre le Squarcicatrici si circondano di ospiti e collaboratori: musicisti, fotografi e filmakers (Veronica Citi firma il primo clip ufficiale) ed una collaborazione speciale col maestro del fumetto italiano Squaz. E poi registrazioni effettuate ai quattro angoli d'Italia e una grande quantità di materiale video che verrà raccolto in un documentario curato da Jacopo Andreini.
Zen Crust rappresenta l'evoluzione del sound della band e mira più lontano rispetto al passato, facendo convivere negli arrangiamenti tutte le anime musicali di Squarcicatrici in un magma rovente di punk, jazz, afro, electro, bossa, noise, poesia rabbiosa e musica del mondo.
| TONS |
tonsband.com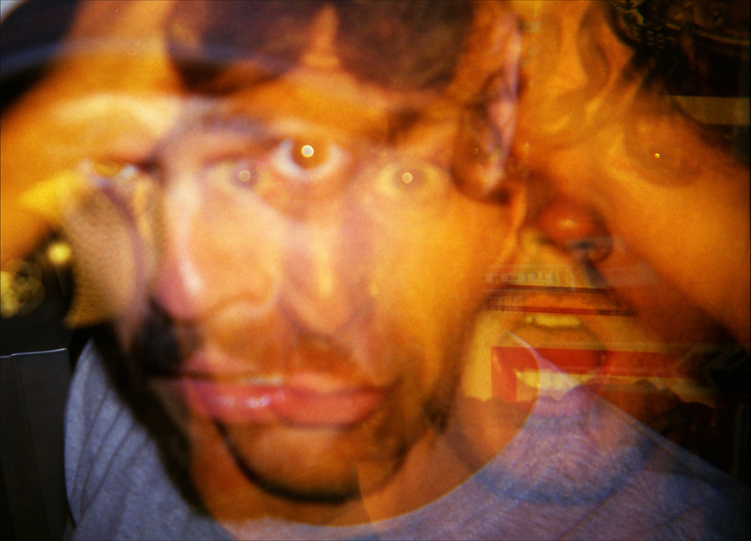 Stoner rock, sludge riffs, phsychedelic landscapes & doom sessions…
| TREEHORN |
www.myspace.com/treehornrock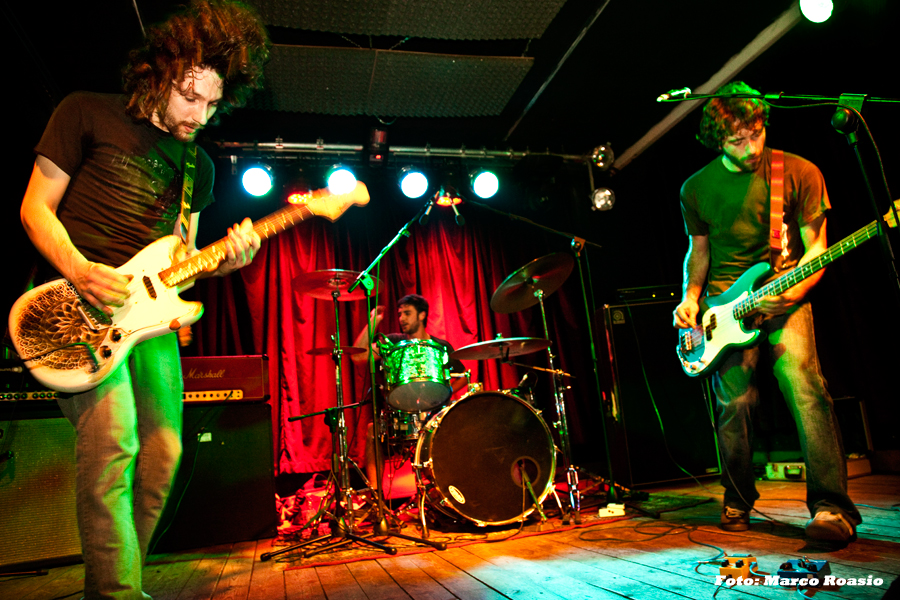 Born into an ex-cellar of a gloomy and loser town in the wild Cuneo, Treehorn is a trio made by drums, guitar and bass / vocals.
Since 2008 they have been known in Italy and France, earning the reputation as one of the bands with the most powerful impact live. 
Treehorn's sound comes from "Touch And Go" school, mixed with various influences, such as post / hc, stoner and blues that make their groove hard to classify.
Treehorn è un progetto basato su chiare radici noise, post-hardcore e grunge che col tempo si sta via via evolvendo lasciando spazio ad influenze blues, hard rock e doom, tempi contorti e strutture amorfe. Si esibisce in trio, e si caratterizza per la forza dell'impatto sonoro, a tratti violento, in altri passionale, sempre travolgente.
| TUTTI I COLORI DEL BUIO |
bandcamp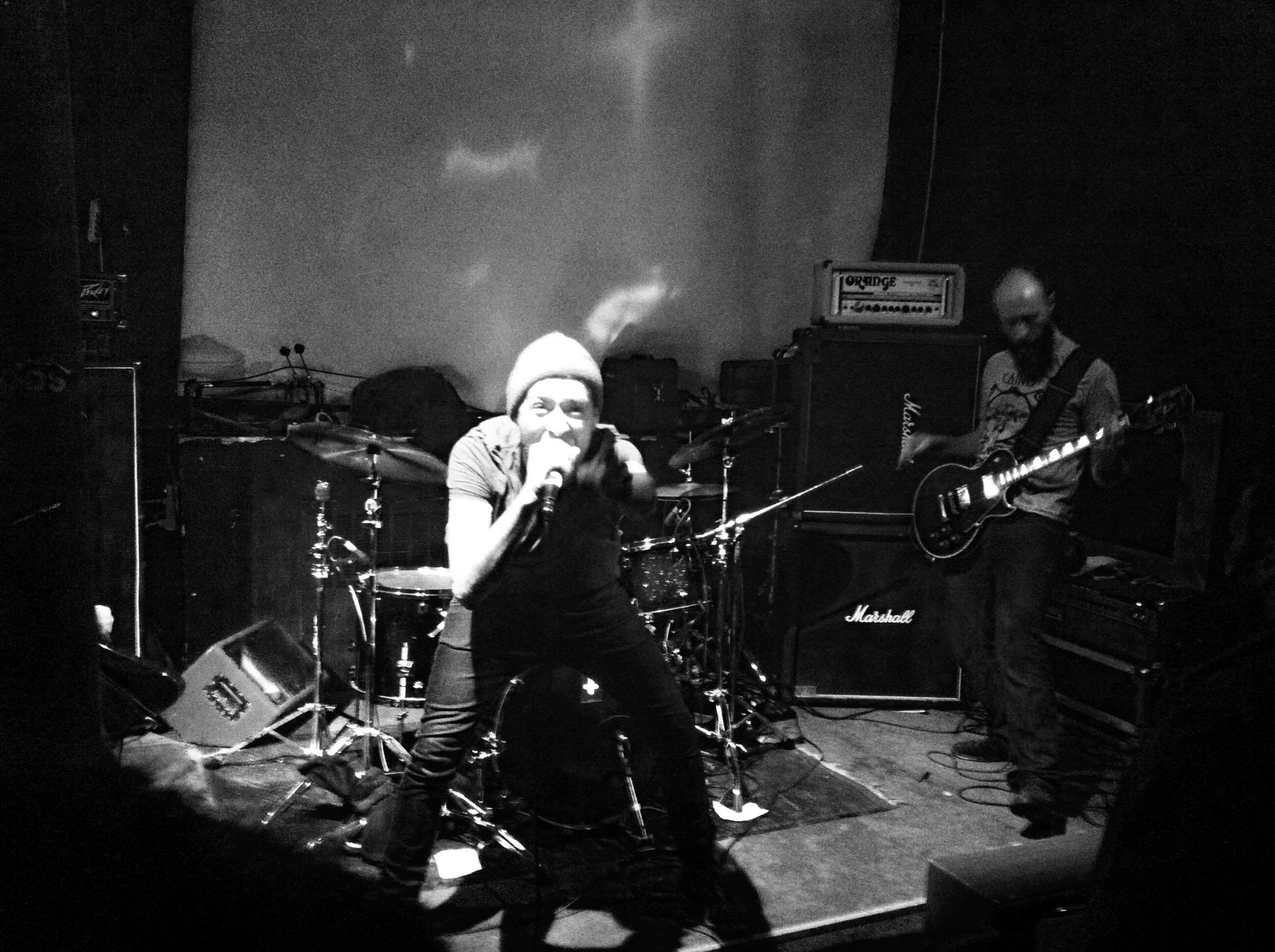 …punk hc old style, new sounds !!!
| X-MARY |
xmary.net
xmary.wordpress.com
myspace.com/fantasticixmary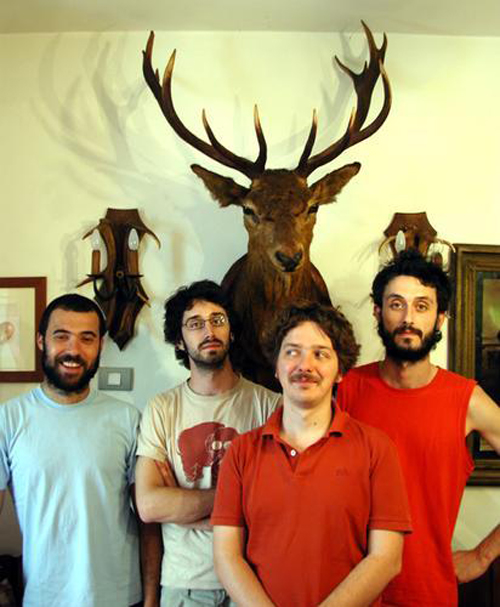 Latin, hardcore & powerpop. They play since 12 years, a lot of demos a lot of music, incredible live shows. They are young inside and their music is the future!
Latin, hardcore & powerpop con forte impatto live dal 1995.
Gruppo di musica leggera, pianobar-core, poesia e ignoranza. Disponibili per matrimoni, cresime, messe nere, feste della birra, occupazioni, guerriglia urbana, olimpiadi, trattati di pace e feste in villa. Siamo giovani dentro, anzi adolescenti. Suoniamo da 12 anni, abbiamo iniziato a fare sul serio da 4. Un sacco di demo, un sacco di musiche, recensioni piene di nomi stranieri e italiani. Ne sentirete delle belle.
| YASHIN |
soundcloud.com/dj-yashin-theresetclub
www.mixcloud.com/yashin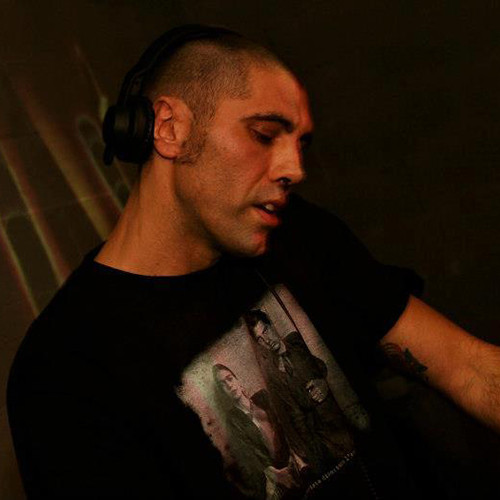 DJ and producer:
2013: Yashin has passed the 10 year line with his radio show at RADIOBLACKOUT – historical Turin radio station, self-managing and self-financing for 21 years.With his radio programme, RESETCLUB, Yashin develops a powerful, warm and refined sound, that has made him popular in Turin's underground scene.Along the years, the best Turin's DJs from the clubbing and underground scenario have played their music in the show, a real electronic box that has also provided a showcase space for those who struggle to be noticed in the lively Turin's electronic scene.Many out-of-club initiatives have been promoted and organized by Yashin, always eager to involve and connect situations that may look different but whose common denominator is the will and the pleasure to dance and have a good time thanks to electronic music.
Over the past several years, Yashin has worked with the collective "Torino Disco Cross" – comprised of an electronic music fanzine, a team of producers and DJs. Since 2003, the collective has assembled audio tracks into volumes that are regularly presented to the public at live events.
2013: Yashin taglia il traguardo dei 10 anni di trasmissione a RADIOBLACKOUT storica emittente torinese che da 21 anni si autogestisce e si autofinanzia.
Con il suo programma RESETCLUB sviluppa un sound caldo potente e ricercato, che lo fanno conoscere e apprezzare al pubblico underground torinese.
Nel corso degli anni nel suo programma, vero e proprio contenitore elettronico, passano e sono passati i migliori dj torinese della scena clubbing e underground cittadina
dando spazio a chi a volte non lo trova nell'affollata e vivace scena elettronica torinese.
Numerose sono le iniziative out of club organizzate e promosse da Yashin sempre attento a cercare un coinvolgimento e una complicità tra realtà diverse tra loro che hanno come comune denominatore la voglia e il piacere di ballare e stare bene attraverso le sonorità elettroniche.
Collabora oltre che con Radioblackout anche con il progetto TORINODISCOCROSS (elettrofanzine torinese)
| ZEUS! |
myspace.com/zeuspower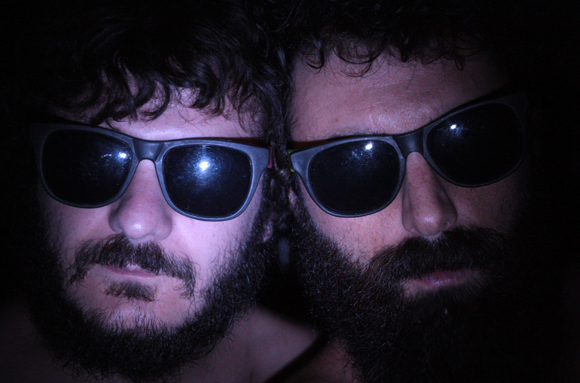 ZEUS! is a duo composed by Luca Cavina (Calibro 35, Transgender, Hellish, Pornoise, Pixel Johnson, Beatrice Antolini) on distorted bass and Paolo Mongardi (Transgender, Rebelde, Il Genio, Jennifer Gentle, Mortuaria, Taunt/State Of The Art Living Dead) on distorted drums. The project started in the summer of '46 with the purpose to completely disrupt the international music scene. After several studio sessions it becomes clear that the recorded material was such hot stuff, to make the all world go boom. The two decided then to hide the master recordings and not to make them public till 3000. ZEUS!' aim is to lavish a golden metal shower till that the masses won't be ready to listen the content of the secret master. For mince lovers.

ZEUS! è un duo formato da Luca Cavina (Calibro 35, Transgender, Hellish, Pornoise, Pixel Johnson, Beatrice Antolini) al basso distorto e da Paolo Mongardi (Transgender, Rebelde, Il Genio, Jennifer Gentle, Mortuaria, Taunt/State Of The Art Living Dead) alla batteria distorta. Il progetto nasce nell' estate del '46 con l' intento di rivoluzionare completamente il panorama musicale internazionale. Dopo varie sessioni in studio ci si rende subito conto che il materiale registrato è roba che scotta, tale da poter sconvolgere per sempre il mondo intero. I due decidono quindi di nascondere il master di quelle registrazioni e di non renderlo pubblico fino al 3000. Gli ZEUS! si prefiggono quindi di elargire una pioggia di metallo dorata fino a quando le masse non saranno pronte per ascoltare il contenuto del master segreto. Per gli amanti del trito.